What will be annexed?
Kyle exempts some properties from annexation; extends time until 2nd reading
The Kyle City Council whittled away at areas east of Interstate 35 that had been scheduled for involuntary annexation at their Sept. 17 meeting and also left open an 90-day window on a second reading of the annexation ordinance, a move intended to give some property owners more time to work with city staff on formulating development agreements.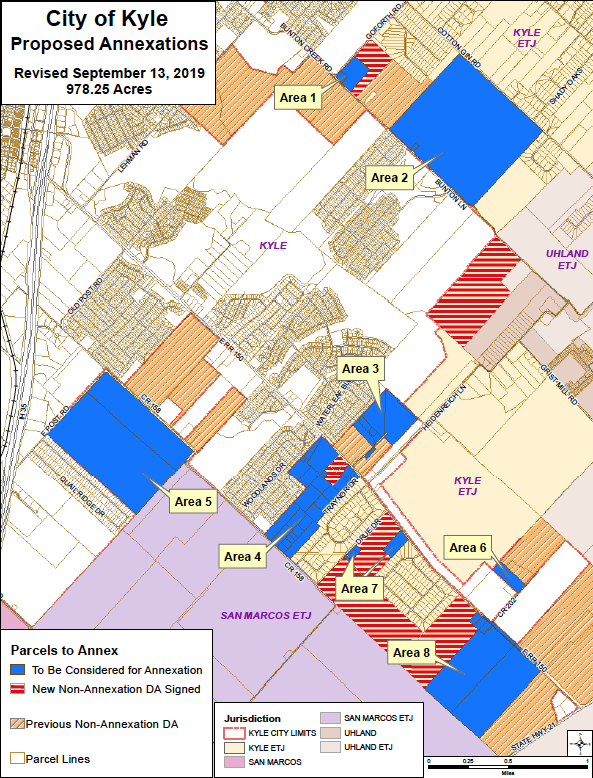 In all, some 979 acres divided into 8 areas had been considered for annexation...