Kyle hosts online street sign auction
KYLE – A classic decoration at fraternity houses and teenagers' bedrooms, they are essential in helping us all get around. But like everything else, street signs don't last forever.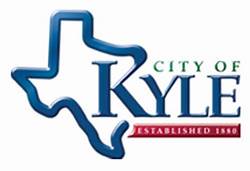 The city of Kyle, however, is holding a unique sale that will give retired signs a new lease on life  — an online auction to sell retired city street signs that have accumulated over the years, giving all a chance to own a little piece of Kyle this Holiday season. 
Public Works Director Harp...