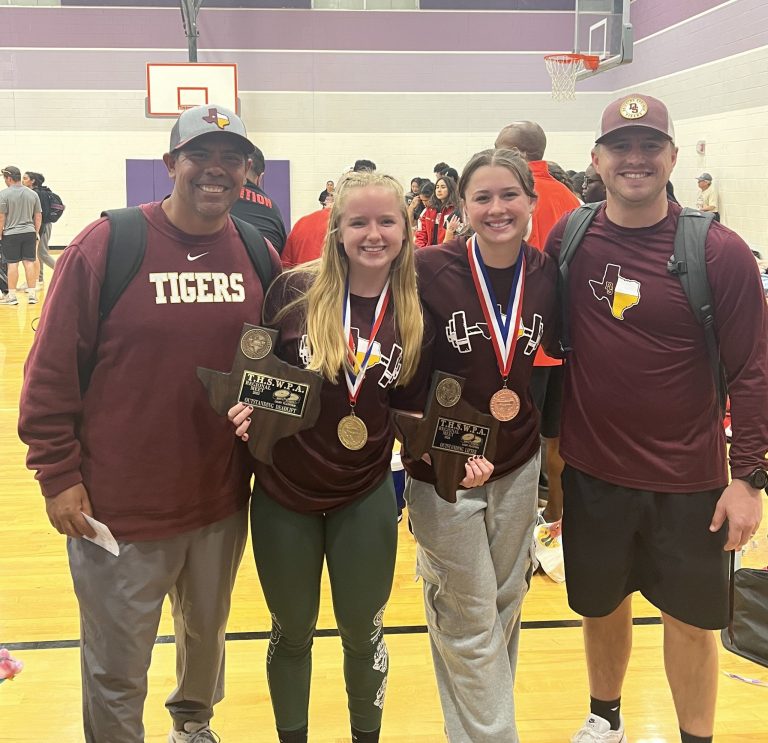 Dripping Springs Tigers, Sports
Powerlifter advances to state
ELGIN — Julia Trimble, a Dripping Springs High School senior, captured the 6A Region 2 Championship in the 132-pound weight class on Saturday, March 4, at Elgin High School. This advances her to the Texas High School Women's Powerlifting Association (THSWPA) State Championship.
Trimble lifted 330 pounds on deadlift, squatted 320 pounds and recorded 190 pounds on the bench press for a total of 840 pounds for the competition.
She won the event by 65 pounds with the top two lifters in each weight class advancing to state.
Trimble was named the region's Most Outstanding Lifter and the Most Outstanding Deadlifter in the Light Weight Class Division.
Senior Genevieve Neary competed in the 148-pound class and placed fourth with a total of 720 pounds.
The THSWPA 6A State Championship will be held Wednesday, March 15 at the Comerica Center in Frisco.