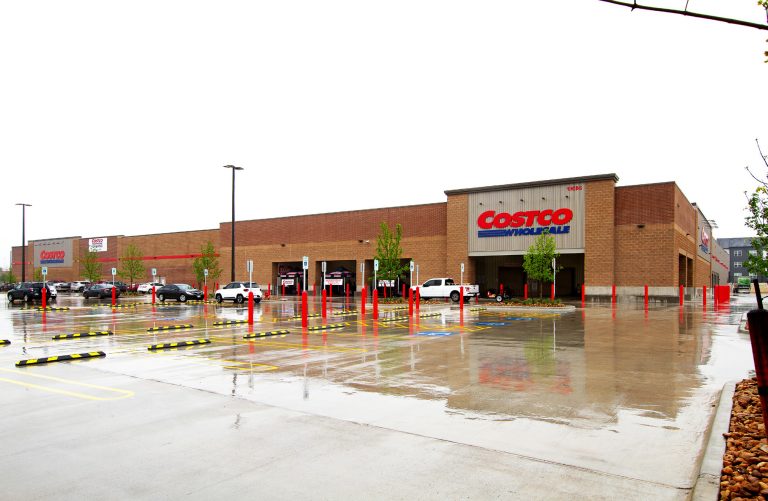 Business, Kyle, Main, News
Costco to hold ribbon cutting celebration
Kyle — Costco will be opening soon in Kyle. A ribbon cutting will be held at the new 152,000-square-foot warehouse, located at 19086 I-35 in Kyle, at 7 a.m. on Thursday, March 30. Previously, residents had to travel to one of the Austin or San Antonio locations to shop at a Costco.
"Watching this project evolve from a long-awaited want in our community, into actual construction and now completion is just another example of how the city of Kyle is changing and growing," said Kyle Mayor Travis Mitchell in a news release. "We are excited about what the addition of Costco means for Kyle's economy and we will continue striving to attract quality employers and retailers so that residents can live, work and shop in our community."
"We are thrilled to be bringing Costco's low warehouse prices to the residents of Kyle," said Warehouse Manager Mike Cox. "They have been asking us to open here for a long time and we already have made an impact on the local job market. We look forward to contributing to the community in many ways."
This warehouse will be the 37th Costco location in Texas, 585th in the U.S. and 850th worldwide. The company has been recognized throughout the country for providing its employees with real living wages — the highest in the industry — and for its ethical business practices, the release said.
"The excitement has been building since July 2021 when the city, in partnership with Hays County, announced Costco would be coming to Kyle. Now that the doors are about to open, we cannot wait to officially welcome them into our community," said Victoria Vargas, director of Economic Development for the city of Kyle. "In an extremely short period of time, Kyle has seen massive growth, investment and commitment from commercial businesses and developers like Costco and we look forward to attracting more business as the city of Kyle continues to invest in its future."
The Kyle Costco location will feature a variety of convenient specialty departments, including a gas station, bakery, meat department, produce, deli with rotisserie chicken, an optical department, pharmacy, tire center and more.
Membership information can be found at www.costco.com/new-opening-kyle.html.