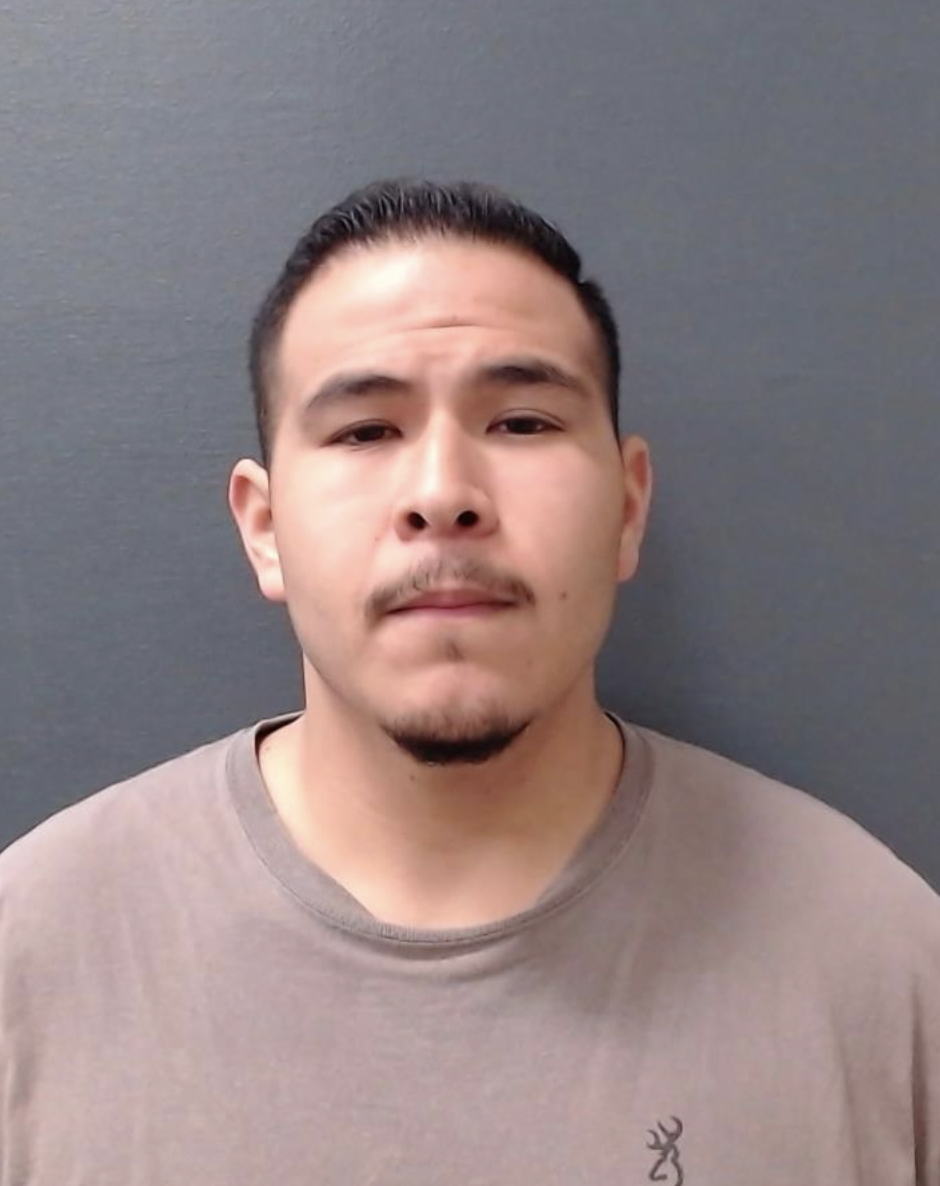 Hays County, Kyle, Main, News
Hays County grand jury indicts HCSO corrections officer
Note: This story was updated April 7, 2023 at 11:33 a.m. to include a statement from the Wright family and counsel.
HAYS COUNTY – Hays County corrections officer Isaiah Garcia, 27, was indicted Thursday by the Hays County Grand Jury charging him with the felony offense of Deadly Conduct in the shooting death of Joshua Leon Wright, 36.
The shooting occurred at Ascension Seton Hays Hospital in Kyle on Monday, Dec. 12, 2022 as Garcia was guarding the door of Wright, a pretrial detainee. Garcia claimed at the time that Wright assaulted the officer and ran on foot. The officer then discharged his firearm and shot the inmate. Though life-saving measures were initiated by hospital staff, Wright succumbed to his injuries.
Wright was being held in the county jail for the following charges: unauthorized use of a motor vehicle, bail jumping, failure to appear, reckless driving, criminal mischief and evading arrest and detention, Hays County Sheriff's Office said at the time.
Civil rights and personal injury attorney Ben Crump, co-counsel Chevo Pastrano and Ginna Pastrano, and the family of Joshua Wright released the following statement:
'The family of Joshua Wright is relieved by news of this indictment, as it gets us one step closer to ensuring that former officer Garcia will be held accountable for his deadly actions. It is crucial that when officers act violently and against protocol, that they and the departments that train them are held responsible for their actions to ensure that these killings stop happening. We will continue to support the Wright family through the legal process and lift them up in prayer as we fight for justice for Joshua."
According to a statement issued by Hays County Criminal District Attorney Kelly Higgins, Garcia had worked for Hays County as a corrections officer since 2018.
"The Texas Rangers conducted the investigation into the shooting. The results of that investigation, including the video captured by Garcia's body-worn camera, were presented to the grand Jury," Higgins said in a press release. "Deadly Conduct as charged in this indictment is a third-degree felony with a possible punishment of two to ten years in prison and a fine of up to $10,000. The Hays County Criminal District Attorney's Office will prosecute the case."
According to Comal County Jail records, Garcia surrendered to authorities in Comal County Thursday and was released the same day on a $25,000 personal bond.
In a separate press release, HCSO confirmed that Garcia is no longer employed by the agency.
"Pursuant to the Hays County Sheriff's Office policies and practices, and in response to the
indictment related to the shooting of Joshua Wright, the officer involved is no longer employed
with the Hays County Sheriff's Office," the release stated. " While the Hays County Sheriff's Office strongly supports our deputies and corrections officers and the duties, many of which put their safety at risk, that they must carry out on a daily basis, we also respect and honor the criminal justice process, including yesterday's decision by the Grand Jury to move forward with charges in this case."
The release closed with, "The Hays County Sheriff's Office again offers its deepest sympathies to the Wright family. It is our sincere hope that all of the citizens of Hays County can come together to foster peace in our community and our country."