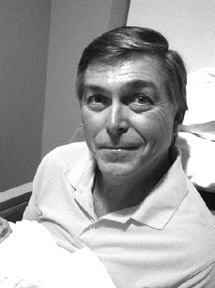 Columns, Opinion, Opinions
Keep on truckin' in your pickup
As a few of y'all know and many of y'all suspect, I own a pickup truck. Actually, I own two trucks, but only one leaves the ranch. The tires of my '94 GMC Sonoma haven't touched asphalt in over a decade. It still runs, although it has a few quirks. Although I personally replaced the muffler, the exhaust pipe and catalytic converter have more holes than a miniature golf course. With a new muffler, it's not quite as loud as before, but neighbors can still hear me driving around the ranch in Old Bullet.
The A/C went out years ago, but with the exhaust leaks, it's best to drive with the windows cranked down. The radio works fine, although I have to turn the volume up to hear the country music coming from the three speakers that still work. And it's missing the passenger-side mirror due to a crazy cow who really wanted those cattle cubes in the truck bed.
Old Bullet still starts, but turning it off is a bit troublesome. The key is stuck and refuses to turn back to the off position. According to several mechanics on Youtube, it won't be easy to fix. So, by pulling out a fuse and disconnecting the battery cable, I can turn off the engine and engage the anti-theft device at the same time.
My other pickup is a 12-year-old Chevy Silverado, and it's been a great truck. I needed a bigger truck once my cattle herd grew, and it's much better for hauling feed, fence posts and barbed wire. Once or twice a year, I hook up my cattle trailer to haul a few cows to Lockhart and reward myself to some delicious BBQ. Yep, my truck is a work truck, which brings me to the real subject of this column.
The other day, I was walking through a crowded parking lot to get to my truck, and I noticed several shiny, new pickups parked there. I glanced in the bed of some of these pickups and I didn't see a post-hole digger, rusty baling wire or an empty feed bucket. Heck, I didn't even see a scratch or a bit of dirt. Makes me wonder why someone would buy such a large, expensive truck if they don't really need one.
Thirty years ago, a new pickup didn't cost a fortune. They were bought by ranchers and construction workers who didn't want and certainly couldn't afford all the fancy gadgets the new trucks have. Pickups parked in front of a feed store or a lumber store certainly didn't have a spotless truck bed. Nowadays, if you check out the newer models, many will have a cab with more electronics than the space shuttle.
New trucks have a sound system with an LCD touch screen to help the driver select music. This screen can also be used to control the temperature inside the cab and can also show the driver the quickest route to their destination. At a touch of a button, a back-up camera can show the driver how close he is to that Honda parked behind him.
When I bought my GMC back in '94, it came with a sound system: an AM/FM radio with a cassette player. Under the driver's seat sat a shoebox with a fine assortment of music. There was no LCD screen to adjust the temperature inside the cab. If you were shivering, you reached over and turned on the heater. If sweat was blurring your vision, then you cranked up the AC. As for finding the way to my destination, I'd pull over to the shoulder of the road and unfold the map I picked up at a gas station years ago.
And if you're wondering how I knew what was behind my truck, I had mirrors. Three of 'em until that hungry heifer knocked one off into a fresh pile of manure. I didn't need a fancy camera to inform me to stop backing up. I had a trailer hitch and a strong bumper for that.
I'm not saying I wouldn't mind getting a new truck, but if I'm going to spend a fortune on a pickup, I'm not about to risk scratching the bed with a roll of Red Brand or a bundle of T-posts. I won't be adding oil to a chainsaw resting on my tailgate, and I doubt I'd fill the bed with a load of gravel. Naw, I reckon my two trucks will do just fine, and I'll leave those new models for y'all white collar workers.