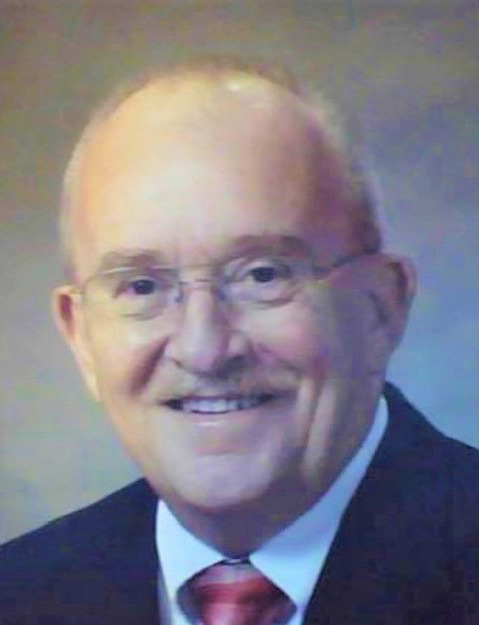 O. Lamont Ramage
O. Lamont Ramage
The honorable O. Lamont Ramage, Justice of the Peace (retired), 81, of Buda, Texas passed away on April 12, 2023, at home surrounded by family after a long illness.
Lamont proudly served his country in the U.S. Marine Corp.  Lamont was a graduate of Sam Houston State University where he received a master's degree in criminology. Upon graduation, Lamont worked for the United States Federal Courts for over twenty years as the Supervising Probation Officer in the Western District of Texas.  After retirement, he served as Justice of the Peace, Precinct 5 of Hays County, Texas for over 12 years before he retired for a second time.
Lamont was very active in his community – he was the first Mayor of the City of Hays, and for several years he served as President and School Board Member of Hays CISD. Lamont was also on the Board of Directors of Pedernales Electric Co-Op, and was an active member of the Optimist Club, the Lions Club and various school organizations.
Lamont passionately supported the youth of Hays CISD and loved his volunteer work with the Athletic Department of Hays High School.  Lamont was a devout Episcopalian and was a member of St. Elizabeth's Episcopal Church in Buda.
Lamont is survived by his beloved wife, Sandra (Dobson) Ramage, his children Lucinda Ramage Doyle and her husband Brian, and William (Monty) Ramage; his grandchildren Matthew Doyle, Jessica Doyle Jostes and her husband Scott, Bailey Ramage and Dylan Ramage; his sister Louise Otting and her husband Billy, his sister Linda Faye Flynn and her husband John, his sister-in-law Gail Walker and her husband Randall,  and his brother-in-law Tommy Dobson and his wife Louise, and numerous nieces and nephews.  Lamont is also survived by many friends that he considered family.
Memorial service will be held at St. Stephens Episcopal Church, 6000 Farm to Market Road 3237, Wimberley, Texas, at 11:00 a.m. on Tuesday, April 25, 2023.
Harrell Funeral Home in Kyle, Texas will be handling the funeral arrangements.  In lieu of flowers, the family requests donations be made to St. Elizabeth's Episcopal Church, 725 Ranch Road 967, Buda, Texas 78610 or to your favorite charity.
The family wishes to extend their gratitude to Ellie Mendoza of Buda and to the doctors and staff at Seton Hospital, Kyle.