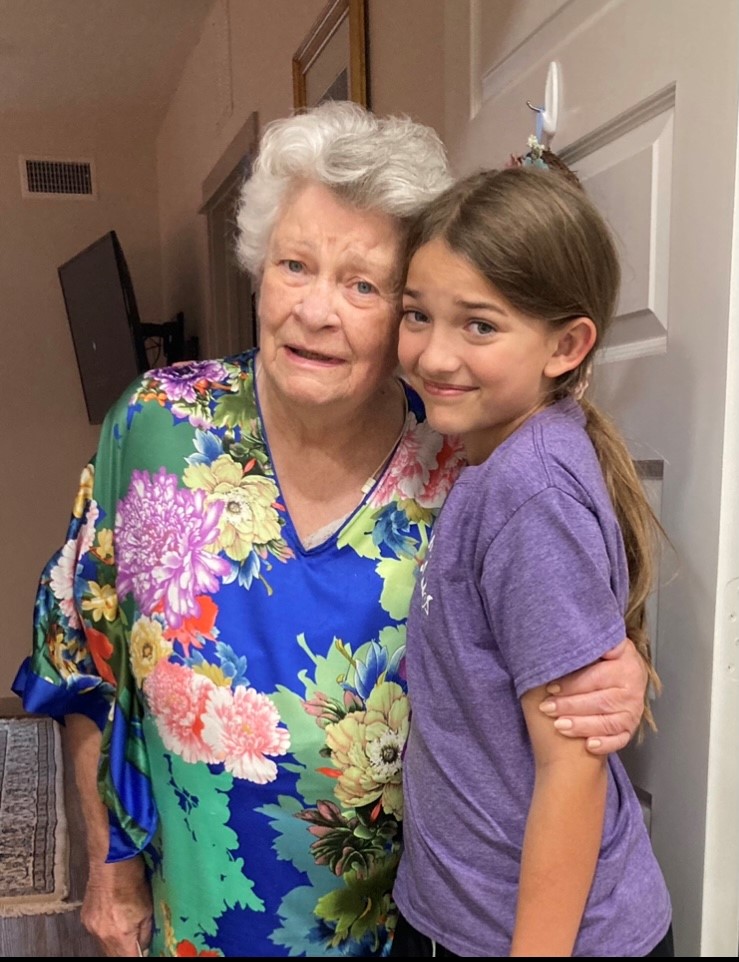 Pen pals meet in person for first time
Wimberley senior, third grader became pen pals during COVID
WIMBERLEY — Helen Griffith, a resident at Alexis Pointe Senior Living in Wimberley, finally met her pen pal in-person.
Griffith signed up with the community pen pal club back when COVID restrictions were still in place in 2020.
Her pen pal was Lillian D., who was in third grade at the time and had to attend school from home. They began writing to each other and developed a strong friendship.
It had been a little while since their last letter.
"Sixth grade was kind of busy," Lillian said, who came by Alexis Pointe to hand-deliver her letter on April 21.
"Let's just say, there were lots of hugs and tears of happiness," said Alexis Pointe Community Relations Director Katy Starr in a news release. "Sometimes, the smallest things can make all of the difference. Thank you, Lillian and her mom, Charlotte, for making our day."
Alexis Pointe's pen pal club is still going strong. Those who are interested in being a pen pal with the residents or special friends visits can reach out to the community by calling (512) 842-4152 or emailing Starr at crd@alexispointe-sl.com.