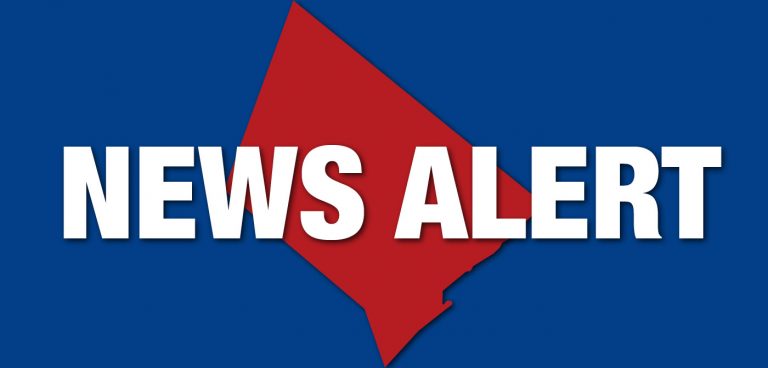 Hays County juries, courts hand out significant sentences in felony cases
HAYS COUNTY – Hays County Criminal District Attorney Kelly Higgins announced that several felony criminal cases have been resolved over the last two weeks with significant sentences.
Thomas Pearl
A Hays County jury found 41-year-old Thomas Pearl guilty on Friday, May 19, of Aggravated Assault and Evading Arrest and assessed a sentence of 40 years in prison. The evidence in the trial showed that on July 30, 2021, San Marcos Police responded to the Encino Point apartment complex on a domestic disturbance call. Officers attempted to contact the residents of the apartment, but the occupants refused to open the door or respond to phone calls from officers.
Witnesses at the scene reported that the victim was bleeding and said the defendant had assaulted her, so police forced entry and saw Pearl jump from a third-floor balcony and run on foot toward Post Rd.
Officers were able to pursue him and take him into custody.
The victim of the assault initially declined to cooperate but eventually admitted Pearl assaulted her, threatened her with a knife, and strangled her prior to officers arriving. The jury returned guilty verdicts on Aggravated Assault and Evading-Second Offender.
During the punishment phase of the trial, the jury heard evidence of Pearl's extensive criminal history and testimony from a woman who had also been assaulted multiple times by Pearl during their relationship in another county.
The Hays County jury ultimately assessed a sentence of 40 years and a $5,000 fine on the Aggravated Assault charge and 10 years and $2,500 fine on the Evading-Second Offender charge. The case was prosecuted by Assistant District Attorney (ADA) Allison Buess and ADA Steven Hollis, with assistance from ADA Shelby Griffin.
"This verdict sends a clear message to our community that domestic violence will not be tolerated in Hays County," Buess said.
James Edward Torres
Another domestic violence case was sentenced on Thursday, June 1, by visiting Senior Judge Dwight Peschel.
The defendant in that case, 41-year-old James Edward Torres, was scheduled to stand trial for Aggravated Assault but changed his plea to "Guilty" during jury selection.
After a punishment hearing in which the state proved that Torres violently attacked his then-girlfriend on July 20, 2019, in Buda and stabbed her more than 30 times, Peschel assessed a punishment of 25 years in prison. The case was prosecuted by ADAs Miranda Ebersole and Cassidy Story.
Ebersole said, "The District Attorney's Office takes these cases seriously and will continue to vigorously prosecute domestic violence cases."
Bradley Russell Brown
Another trial concluded on Friday, June 1, after a jury found the defendant, 37-year-old Bradley Russell Brown, guilty of two counts of Aggravated Sexual Assault of a Child and one count of Indecency with a Child. Brown was accused of raping his biological daughter multiple times when she was between 5 and 7 years old at a residence in Kyle. The victim and her mother both testified against Brown and the jury assessed sentences of 60 years for each count of Aggravated Sexual Assault and 20 years on the Indecency charge.
Judge Tanner Neidhardt sentenced the defendant and elected to stack the two 60-year sentences in the punishment phase of the trial. The case was prosecuted by ADA Jon English and ADA Sean Szlatowski.
English said, "The courage shown by the victim in reporting the abuse and facing her father in court allowed us to obtain a verdict holding him accountable for this horrible crime," English said.
Tyshane Vris Thomas
Tyshane Vris Thomas, 24, a serial rapist with multiple sexual assault and burglary charges, entered a guilty plea on May 25 to six counts of Sexual Assault and three counts of Burglary of a Habitation with Intent to Commit Sexual Assault. He was sentenced to Life in prison by Judge Tracie Wright Reneau after the guilty plea and two of the victims made statements in court after sentencing.
Thomas, over the course of several weeks in May 2019, broke into three apartments in San Marcos where he laid in wait for the young women that lived in each apartment. In each case, he threatened the victims with a gun and blindfolded and zip-tied them prior to sexually assaulting them. He was apprehended after a backpack was found with some of his possessions along with property belonging to some of the victims. He confessed to police after his arrest and his DNA was matched to evidence from the crime scenes.
The case was prosecuted by ADA Shelby Griffin.
"We are proud to achieve this result for the victims and our community," Griffin said. "The survivors showed incredible bravery and resilience despite the horrific crimes committed against them. We are so grateful they were willing to face their perpetrator. Additionally, we thank SMPD for its diligent investigation and work in bringing the defendant to justice."