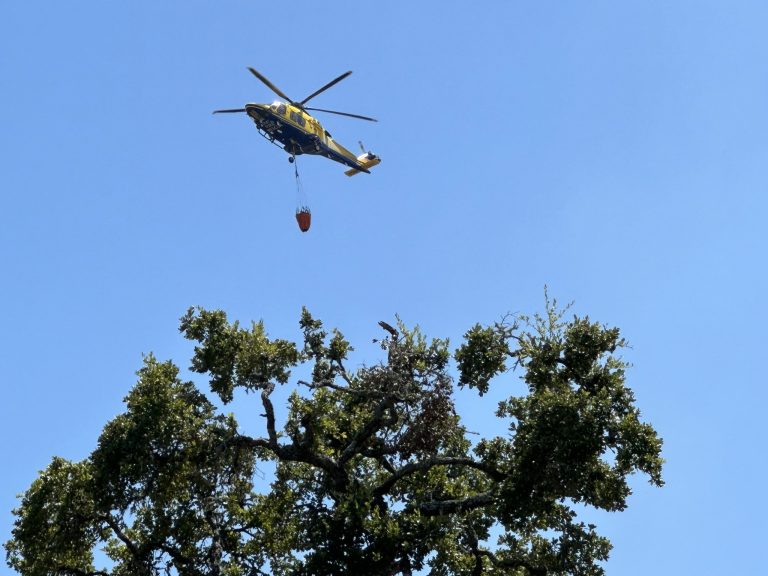 Breaking News, Buda, Hays County, Main, News
UPDATED: Wildfire burns more than 40 acres in Buda
(Editor's Note: This story was updated at 8:44 a.m.. on Wednesday, July 26)
BUDA — A wildfire that burned 41.4 acres in West Buda is now 100% contained.
Just before 3 p.m. on Tuesday, July 18, the Texas Wildland Task Force was called to assist with a wildfire in the Ruby Ranch subdivision in Buda near Montgomery Court. It was an all hands-on deck effort with several agencies and volunteers who responded to the wildfire: ESD 8/Buda Fire Department, ESD 3/South Hays Fire Department, ESD 4/Wimberley Fire Department, ESD 5/Kyle Fire Department, ESD 6/ North Hays County Fire and Rescue, San Marcos/Hays County EMS, Travis County STAR Flight, Texas Forest Service, Hays County Sheriff's Office, Hays County CERT and the Hays County Transportation Department.
The fire was accidentally caused by someone cutting a pipe outside, according to the Hays County Fire Marshal's Office.
"I would caution everyone in the county, whenever you are doing any type of outside work, have some water source nearby just in case something sparks off because really all you have to do is think fire right now and we will have flames," Director of Emergency Services Mike Jones said.
Officials originally said that the fire was limited to a roughly 30-acre area, but it was later confirmed at 41.4 acres. FM 967 was closed for some time to allow emergency vehicles to have easier access in responding to the fire, but the road was opened around 4:40 p.m. on July 18.
No structures were in danger, but out of an abundance of caution, four homes were evacuated. Those families were brought back into their homes later in the afternoon.
Hays County is still in a burn ban, despite parts of the county receiving rain over the weekend.
"The amount of rain received was nowhere near the amount needed to help out the dry and hot conditions. This week's forecast calls for continued hot temperatures and dry conditions," officials of the South Hays Fire Department said on Monday, July 24. "The burn ban remains in effect in Hays County and no outside burning is allowed. Please do not use yesterday's rain as a gauge to safely burn."
County officials also warn residents that the wildfire status is high, meaning that fires can start easily from most causes. Controlling fires can become difficult if not attacked promptly, especially with heavy fuels.
To stay up to date on emergency information in Hays County, visit www. haysinformed.com.