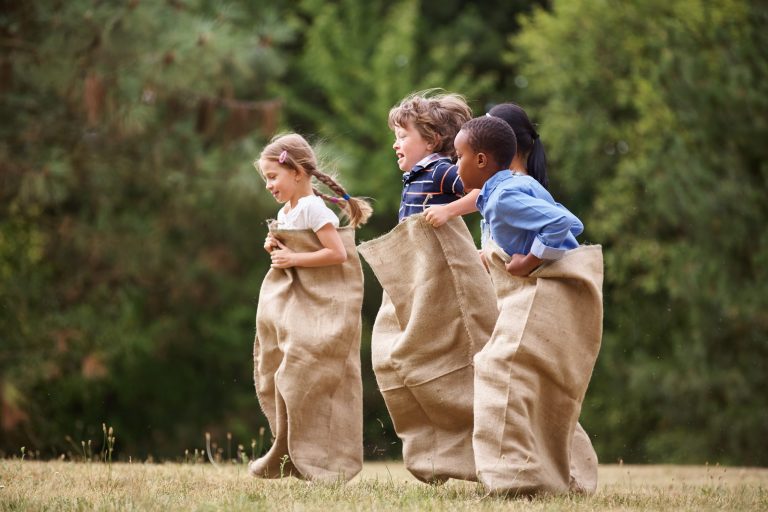 Community, Dripping Springs, News
Dripping Springs Pumpkin Festival could be in its final year
Families encouraged to enjoy fall festivities
DRIPPING SPRINGS — Families are invited to come out to the Dripping Springs Pumpkin Festival this fall, as it may be in its third and final year.
The beloved festival will take place from 10 a.m. to 7 p.m. over the span of six weekends beginning Sept. 23 and ending Oct. 29 at the Dr. Pound Historical Farmstead (or Pound House), located at 419 Founders Park Road in Dripping Springs. Each weekend will be filled with unlimited fun, with more than 50 fall-inspired games, activities and attractions. Attendees of all ages are invited to enjoy live music, a courtyard marketplace featuring family-friendly products, a selection of seasonal foods and beverages and photo opportunities throughout the pumpkin patch.
"I have [been doing big festivals and events] for the last 30 years. We just wanted to do something that was more kid-focused and community-based," said Christopher Durst, co-founder and producer. "We came into Dripping Springs and we found the Pound House. They were really in need of some fundraising; they were completely shuttered. That pretty much became the heart of the festival. We partnered with them and raised the money that they needed to do all the restoration, mold remediation and get a new roof. This is the first time in I think five years that the townhouse will be open. For the festival, it'll finally be open."
The Pound House is part of the history and establishment of the city of Dripping Springs. Joseph M. Pound first came to Texas in 1847 to fight in the war against Mexico, according to the Friends of the Pound House Foundation. He returned to Kentucky to pursue his medical education, but came back to Texas with his wife, Sarah, in the early 1850s. In 1854-55, they built a two-room log cabin in an untamed area of Central Texas, present day Dripping Springs. With an abundant source of water and rich soil, Dripping Springs was a desirable place to stay. It is believed Dripping Springs was part of the original wagon route from Austin to Fredericksburg and so, the Pounds may have passed through on the journey.
The Pound House is included on the National Register of Historic Places and has been a Texas State Historical Landmark since 1965. It has been a museum since 2003, but ran into some funding issues and it got even worse once the COVID-19 pandemic hit, Durst said.
"They had been doing Pioneer Day, [which is] a big fundraiser. The last few years, it had been rained out unfortunately. Then, COVID hit," he said. "They just had zero funding going into COVID and they were literally just [about to] have to give up the property. When we found them, we were like, 'This property is actually perfect for what we're looking for.' We wanted a really good cause to get behind. The Pound House is the founding property of Dripping Springs as the very first settlement in Dripping Springs. We just felt like it was meant to be, us finding each other."
Because housing developments around Founders Memorial Park will consume a majority of the festival's current parking area when they are completed in 2024, the Dripping Springs Pumpkin Festival may be in its final year of operation if another location is not secured.
Since the festival started three years ago, a portion of the proceeds have benefitted the Pound House and Dripping Springs community. However, if a new location is not found for the festival, Durst is concerned for the future of funding for the Pound House.
"They definitely rely on the funds that we raise for them to cover their operating costs. They do receive grants and things like that from the city and the state. But those grants are only to be used for very specific things. They're not allowed to use it for operational costs; you have to have somebody there to actually operate the museum and to run it and there's just maintenance and things like that have to be taken care of," Durst explained.
"So, if we can't find a new location, it's not good for the Pound House. We are really hopeful; we're being extremely positive and optimistic that somebody will come forward and help us. Even if we're able to move the festival, we love the Pound House and we believe in their mission so much that we will continue to fundraise for them. So even though this is the last year at the Pound House, wherever we move, we will continue to fundraise for them for years to come."
Durst said that they are looking for a private landowner who has 20-30 acres of property who will allow them to use it for the festival, as they have not had any luck with securing parkland in Hays County.
"We need to be able to park 1,000 vehicles. So when we're looking at a raw piece of land, and again, no parks in Hays County. I mean, we've talked to San Marcos, Wimberley [and] we have really kind of looked at all the different state parks. Unfortunately, none of them can accommodate us. With a private piece of land, what we really need is about at least 20 acres of land, so we can use seven to 10 acres for parking and then use another seven to 10 acres for the actual festival itself," Durst said.
The community support for the Dripping Springs Pumpkin Festival has been "overwhelmingly incredible" over the last three years, according to Durst, and it just keeps growing. While a new location is still up in the air, residents and visitors of Dripping Springs are encouraged to come out to the festival this year to continue showing their support.
To learn more about what to expect at this year's festival, visit www.drippingspringspumpkinfestival.com. If you have a property that contains at least 20 acres and are interested in hosting the Dripping Springs Pumpkin Festival, contact Durst at info@drippingspringspumpkinfestival.com.