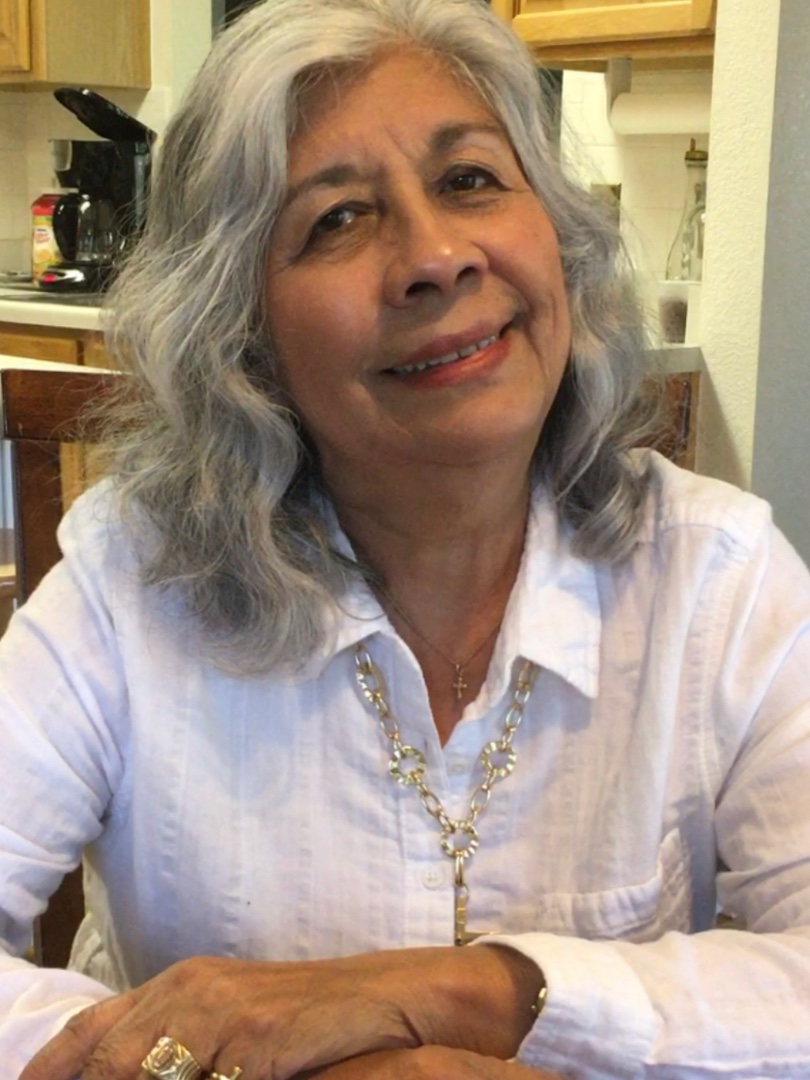 Obituaries
August 16, 2023
Maria Inez Muñiz (1946-2023)
Maria Inez Muñiz was born on May 16, 1946, in Carrizo Springs, TX, and passed away on August 4, 2023, at the age of 77 years old in her home in Buda, TX. She was the daughter of Jose and Maria Muniz, a laborer and a housewife. Maria's family came to the US as migrant workers, following the harvest season all the way from Zaragoza, Coahuila, to as far north as Chicago, IL, and settled in Carrizo, in the home Jose built for them with his own hands.
Maria was predeceased by her parents and four beloved siblings: Manuel, Lucio, Guadalupe, and most recently, Zulema. She was heartbroken by the loss of Zulema just last year, which left her as the last remaining in her family. She is survived by her husband of over 57 years, Guillermo Flores, Jr., and was the love of his life since high school; her daughters, Anna Houston and husband Gregg, Valerie Flajnik and husband Larry; and her grandchildren, Cyril Kuhns and spouse Marcel, Faith Kuhns, and Julian Flajnik, whom she lived for and loved to spoil.
Maria graduated from Carrizo Springs High School in 1964. She worked in the Special Education Department with Carrizo Springs ISD for 15 years before relocating to Austin, TX in the 1980s. Trilingual in ASL, Spanish, and English, she was the Hispanic Liaison for Texas School for the Deaf from the time she moved to Austin, until early 2023, many years after her official retirement.
Maria was a devout Catholic her entire life, serving Santa Cruz Catholic Church in Buda, TX, as a lector, a sacristan, and delivering mass to the local nursing homes with the priest. Maria led a Rosary Ministry over the last three years, offering much emotional support at the onset and throughout COVID. She was the President of the Legion of Mary and a member of that ministry for many years; a member of Love Revealed; a Guadalupana, serving as their President for a few years; a Eucharistic minister; and, led their home bound ministry. Maria forgave easily, cared for the ill, and none could enter her home without being offered food and drink. Her family knew the hour to not call during her nightly rosary group, and they would never miss out on the honor of hearing her grace over family dinners, which made every meal feel blessed.
In no particular order, Maria's family will miss:
her incomparable Mexican home cooking,
the way that her home smelled and permeated even the wrapping of her many, many gifts,
the song that she sang to comfort babies,
the warmth of her hugs,
her goofiness,
her stubbornness,
her fierce Momma love,
her warm abrazos,
her never-ending support,
and her devotion to God.