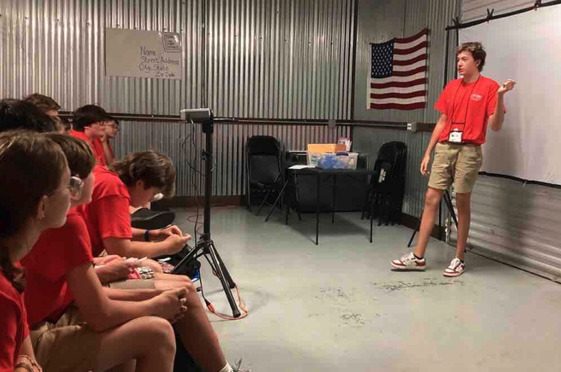 Dripping Springs, Education, News
DSISD students attend 2023 Lone Star Leadership Academy
DRIPPING SPRINGS — Five Dripping Springs ISD students attended the 2023 Lone Star Leadership Academy, hosted by the nonprofit Education in Action, this summer. Students were nominated by educators to participate based on demonstrated leadership ability, academic success and involvement in school and community activities, according to DSISD.
Dripping Springs Middle School seventh graders Addison Griffin and Cruz Rodriguez and Walnut Springs Elementary fifth grader Eva Leonard were all selected to participate in the academy. Also in attendance were Dripping Springs High School senior Natalee Scholl and junior Ryder Trent as Lone Star Leadership Academy alumni and youth facilitators.
As youth facilitators, they mentored the campers and assisted the adult facilitators and camp directors behind the scenes. Scholl has served in the role for three summers and Trent returned for his second year as a youth facilitator.
During the week-long overnight camps, these students developed leadership skills while learning about the state of Texas. Participants experienced what they are learning in school through visits to notable and historically significant Texas sites. Professionals at these sites introduced students to a wide variety of unique careers during each camp, according to DSISD.
The Lone Star Leadership Academy experience provides a unique opportunity for outstanding student to learn about Texas leaders and what it means to be from the Lone Star State. Participants discuss what they learn, complete problem-solving and decision-making simulations, exercise creativity and practice presentation skills in leadership groups.
For more information, visit educationinaction.org/lone-star-leadership-academy.