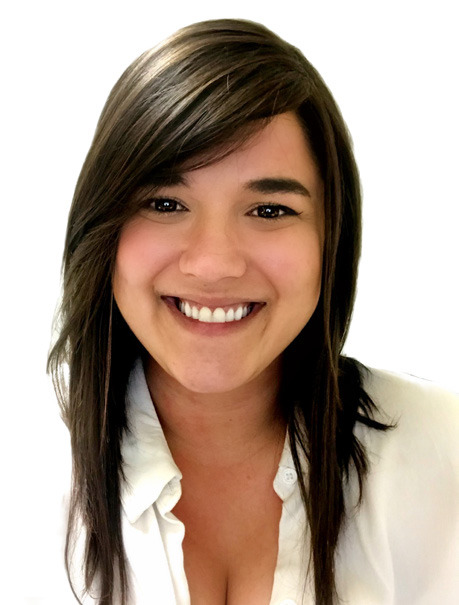 Down the rabbit hole
'Go back to California' (and other ridiculous reactions to change in Hays County)
In small towns all across the country, there's a shift underway, and it's rattling the status quo.
I grew up in the small town of El Campo, Texas — population 12,350. I remember that "small-town feel" of rural America. It has its quirks and sense of community, but it also has its downsides. I found it boring and uninspiring. I dreaded the gossip. The very things that made it beautiful could also make it very ugly.
When I was 16 years old, I was plucked away from everything I'd ever known and moved to Sugar Land, Texas — a suburb of Houston. Everything changed and yet, nothing changed. I was in a big city, but never really moved outside my social circle anyway. It felt like the same town I came from — the culture, the collaboration — with more options and diversity. Since then, I've lived all over Texas (and even spent about three years in Denver, Colorado).
Before I moved to Kyle in January, I couldn't even point to the city on a map. Approximately 10 years ago, I lived in South Austin and I'd still never heard of Kyle (or Buda, for that matter). I frequently took I-35 back and forth to San Antonio and it wasn't even a blip or a road sign on the highway. It simply wasn't on my radar. That's obviously no longer the case.
In just a simple glance at the census data, you don't have to tell me that Kyle and surrounding cities have grown and continue to grow. A jump from 28,016 residents to 45,687 (and counting) in just 10 years? That's tremendous. And if I grew up here and knew what Kyle was like before people like me made it their new home, I bet that growth is a little scary. Taking a cue from social media, it feels like maybe transplants aren't necessarily wanted and we ought to "go back to where we came from."
But aside from population, what has changed in Hays County? Is there a yearning for the way things were? For that small-town feel? When you think of a small town, what imagery does it evoke? A close-knit community where people know each other, can rely on each other and are connected? What creates this feeling? To me, it's engagement.
I often cover city council meetings and there's this curious feeling that washes over me when I hear people complain about growth during public comment. Sure, traffic sucks. But the fact that developers want to come here and build things and create jobs is incredible.
I want to address the proposed Persimmon development in Buda for a second. In my short time at the Hays Free Press, I've learned a lot about this proposal in particular. I've sat in multiple Buda City Council meetings and heard residents line up to oppose Persimmon.
"Don't let them get away with it. Hold their feet to the fire on [the issues] … It's going to cost all the citizens of Buda. It's all about the bottom line. The builders and their agents aren't going to live here and won't have to suffer the change for years to come," said one resident.
I've heard countless neighbors give heartfelt speeches on how the build would adversely affect them. From traffic, water, wastewater, tree preservation, noise, safety and overcrowding concerns — there are a lot of issues to consider.
The city and MileStone Community Builders have gone back and forth on a development agreement (DA) for quite some time. Both have engaged in good faith negotiations and have made concessions to their respective terms. The DA is not quite there yet and I'm curious to see how much the other will bend to make things happen — if they happen at all. But Persimmon is coming. Nothing can stop MileStone from building it. The simple fact is: the developer does not need a DA from the city.
With an endorsement from the Texas Legislature after the passage of Senate Bill 2038, landowners may be released from a city's extraterritorial jurisdiction by filing a written petition. The city received such a letter on June 20, 2023, and the petition has been executed to be effective as of Sept. 1, 2023. On June 5, MileStone also delivered a copy of a planned Municipal Utility District (MUD) — a financing tool that will enable MileStone to levy an additional tax on properties within the project to finance infrastructure improvements including utilities and roadway — petition to the Texas Commission on Environmental Quality for the creation of a MUD for the 459 acres in Hays County.
My whole point is: change is coming — albeit begrudgingly. But with a DA, both parties have a seat at the table. Towns must be prepared to negotiate with developers to ensure that local interests are protected.
I see many benefits from the proposed development in general. That can be an easy opinion for me to hold as I don't live in close proximity to the property, but others do, and they can and should raise concerns; however, if MileStone goes through the state (it currently is), then the city of Buda loses its place at the table (it will) and its say (along with the collective voices of its residents). And that would be such a shame.
People applaud the city of Buda for fighting against MileStone. In the same breath, some citizens express grief over the prospect of losing that small-town feel. But that feeling is only created when you take time to get to know new people and find new ways to connect. That is not something a city government can do for you.
You, dear reader, are the key to that small-town feel of your community. If you feel like Kyle or Buda is growing too fast and that feeling has disappeared, could it be that you have disengaged from your community? Regardless of Persimmon, Tesla, St. David's, etc., our community needs to come together and be neighborly — a lost art in America — instead of telling transplants like me to "go back to California."
Buda, Kyle, Dripping Springs and Wimberley are not, nor have they ever been Austin. While quaint notions of rural America conjure images of peace and are sometimes viewed as a paragon of stability, America is and always has been diverse, dynamic and relational to (rather than separate from) urban places like Austin.
Even as new money and new residents are attracted to Hays County, healthy communities should be able to address problems head-on, find solutions and nurture their children. Those types of actions make for a quality of life. We can learn a lot from the local, the peculiar and the familiar that distinguish communities that may be small in size, but remarkable in their intimacy. Yes, the area has changed; it's always changing. Only with optimism, excitement, grit and sense of collaboration can we embrace new ideas and focus on what a town can become tomorrow, not only what the town has been. It can be easy to stand in opposition, but it is objectively much more challenging to bring opportunities to an area, and perhaps we have been looking too many gift-horses in the mouth.
Frels is the editor of the Hays Free Press/News-Dispatch. She can be reached by email at natalie@haysfreepress.com.