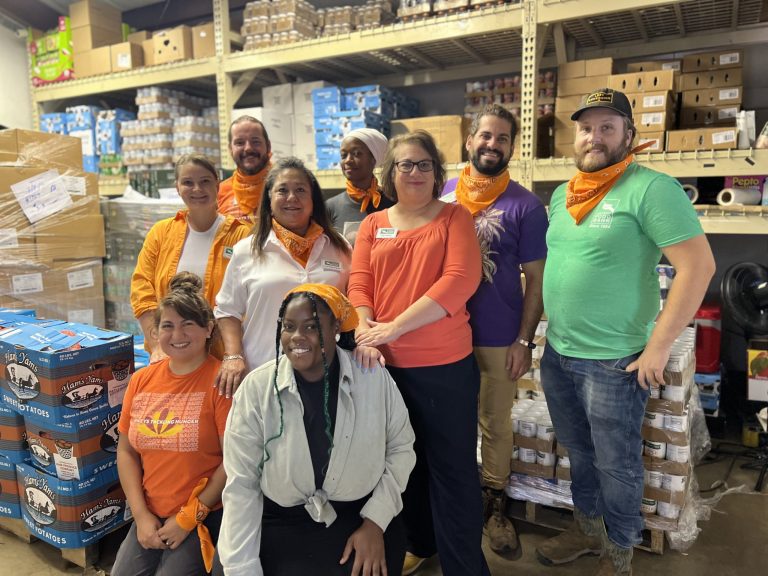 Community, Hays County, News
Hays County Food Bank celebrates Hunger Action Month
HAYS COUNTY — September is Hunger Action Month, when Feeding America's nationwide network of food banks join together in order to bring awareness to the fight against hunger.
Every individual has the power to make a positive impact and this Hunger Action Month, the Hays County Food Bank invites residents to take action through four key initiatives: Volunteer, Advocate, Donate, and Go orange!
Volunteer: Be the change you want to see in the world by dedicating your time to make a direct impact. Join the food bank's team of volunteers here: www.haysfoodbank.org/volunteer/
Advocate: Raise your voice against hunger by visiting www.feedingamerica.org/take-action/advocate to get involved. Engage with your elected officials using resources from Feeding America and Texas, ensuring you're well-informed and up-to-date. Use your influence on social platforms to shed light on eradicating hunger in our communities, fostering an environment where everyone has access to nutritious food.
Donate: Support the cause through donations of your time, money and seasonal food items to the Hays County Food Bank. Your contributions make a tangible difference in creating a world where no one goes hungry. Give here: www.haysfoodbank.org/donate/
Go Orange! Orange is the color of hunger relief and you can show your support by sporting your favorite orange shirt or accessory. Encourage your workplace to go all out on Friday, Sept. 15 for Hunger Action Day! Take a photo and share it using the #HungerActionDay. Be sure to tag the Hays County Food Bank.
"We call upon each and every individual to be a part of the movement. Let's make this Hunger Action Month a resounding success, one that brings us closer to a future free from hunger," a Hays County Food Bank representative said in a news release. "Join us in this collective effort to make a difference in the lives of those who need it most."
The Hays County Food Bank is a nonprofit organization that depends on volunteers and the generosity of the public to perform its mission. It's been working since 1984 to alleviate hunger in the community. For more information, visit haysfoodbank.org or find the Hays County Food Bank on social media (Facebook, Twitter and Instagram) at @HaysFoodBank.