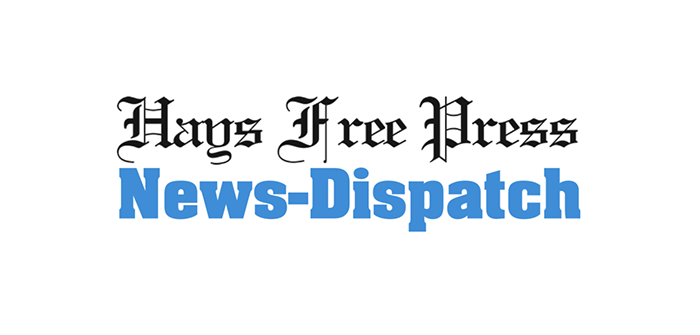 Marbridge partners with Workforce Solutions for Nursing Assistant Apprenticeship Program
MANCHACA — Marbridge Foundation is partnering with Workforce Solutions Rural Capital Area (WSRCA) on an innovative Certified Nursing Assistant (CNA) Registered Apprenticeship training program. The new training program will be finalized with a signing day ceremony at 11 a.m. on Friday, Sept. 15 inside of Victory Hall at Marbridge.
The foundation is a nonprofit organization dedicated to empowering adults with intellectual and developmental disabilities. In 1953, Ed and Marge Bridges founded Marbridge in an effort to create safe residential care for their son, Jim, and other adults with cognitive disabilities.
Today, 275 adult residents live and work on the Marbridge campus where adults with intellectual disabilities are given unparalleled opportunities to learn, experience and achieve a whole new life, according to the foundation.
"In the heart of Central Texas, amidst the tranquility of our campus, we plant the seeds of progress that will bloom into skilled healthcare champions of tomorrow," said Scott McAvoy, Marbridge president and chief executive officer, in a news release. "With unwavering dedication and a shared vision, we seize this wonderful opportunity through our healthcare apprenticeship program. This new training pipeline echoes our commitment to nurturing a skilled local workforce while enabling individuals to embrace their potential. In our efforts to provide lifetime care from The Ranch to The Village, and to The Villa, our legacy has always been about empowering meaningful lives, and today, we extend that legacy to promising careers and brighter horizons."
The apprenticeship program will catapult the career trajectories for individuals wanting to advance in healthcare by providing them opportunities to learn and train at Marbridge. It also provides individuals the ability to acquire nationally recognized nursing credentials and start a successful journey in healthcare.
"We are proud to partner with the Marbridge Foundation on this transformative healthcare apprenticeship initiative that holds the power to reshape careers and uplift our region," said WSRCA CEO Paul Fletcher. "This collaborative effort is dedicated to crafting a sustainable training pipeline that not only empowers Central Texans to acquire nationally recognized nursing credentials but also creates a pathway for meaningful career advancement focused on delivering high-quality care. Today's event embodies our shared commitment to building a bridge toward opportunity. We recognize the vital role of Certified Nursing Assistants in delivering care, compassion, and hope to patients within our communities. This signing ceremony isn't merely an event; it encapsulates our collective investment in a stronger, more vibrant Central Texas, where each individual's potential is nurtured, and the future is filled with promise."
"This partnership is a wonderful opportunity for Marbridge to engage the greater community. We want to showcase the incredible work we do while forming new relationships with industry workers who have the potential to service Marbridge residents and others in the future," said Marbridge's Megan Salyer, Vice President of Human Resources. "Our greatest resource is our people, our employees. Being able to integrate individuals into our organization from day one of their healthcare career will ultimately provide our residents with a superior experience in which they can thrive."
The signing day ceremony will bring together the following leaders in the healthcare workforce along with key leaders in the state of Texas.
• Paul Fletcher, Chief Executive Officer, Workforce Solutions Rural Capital Area
• Frank Leonardis, Chairman, Workforce Solutions Rural Capital Area Board of Directors
• Albert Treviño, Commissioner Representing Labor, Texas Workforce Commission
• The Honorable Ruben Becerra, Hays County Judge
• Joyce Batcheller, DNP, RN, NEA-BC, FAONL, FAAN, President, Texas Nurses Association
• Kevin Warren, President & Chief Executive Officer, Texas Health Care Association
• Mark Sherry, Regional Director, Human Resources & Strategic Services, Baylor Scott & White Health
• Troy Johnson, Regional Deputy Director, U.S. Department of Labor, Office of Apprenticeship
• Scott McAvoy, President & Chief Executive Officer, Marbridge Foundation
• Lora Williams, RN, Owner-Operator, Williams Career School of Excellence
• Duncan Murray, Administrator of The Villa, Marbridge Foundation
The event includes walking or shuttle tours of the campus and refreshments. Guests are asked to RSVP at https://bit.ly/cnaapprenticeshipsigningday or to VP of Human Services Megan Salyer at hr@marbridge.org or 512.282.1144 ext. 1202.
For more information about the Marbridge Foundation, visit www.marbridge.org/