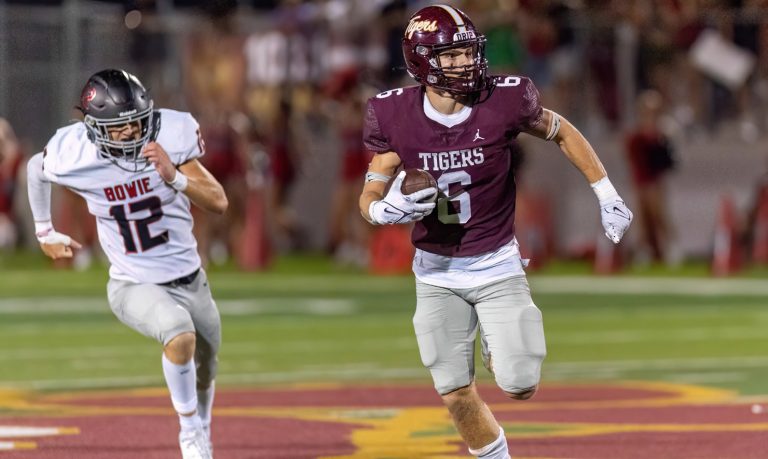 Dripping Springs Tigers, Sports
Dripping Springs Tigers run past Bowie Bulldogs
DRIPPING SPRINGS — The Dripping Springs Tigers varsity football team secured a 49-12 win over the Bowie High School Bulldogs at their latest home game on Friday, Sept. 22.
The game was close in the first half, as the score at halftime was Tigers 14, Bulldogs 12. The Tigers regrouped at halftime, outscoring the Bulldogs by 21 points in the third quarter and 14 points in the fourth quarter. The Tiger defense held the Bulldogs to 69 yards rushing and 129 yards receiving.
The Tigers will go up against the Johnson High School Jaguars at 7:30 p.m. on Friday, Sept. 29.