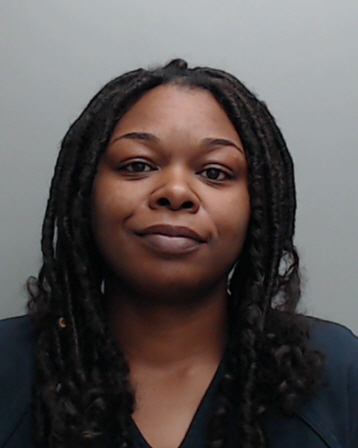 Breaking News, Hays County, Main, News, San Marcos
Hays CISD substitute teacher gets 10 years probation for assault of student
SAN MARCOS — A former Hays CISD substitute teacher was sentenced Sept. 18 before Judge Sherri K. Tibbe to 10 years in state prison, suspended for 10 years — or 10 years of community supervision — in relation to a November 2019 incident involving a student at Lehman High School.
After pleading guilty to aggravated assault by a public servant, a first-degree felony, Tiffani Lankford, 36, of San Marcos, was also ordered to pay a $1,000 fine, complete 350 hours of community service, pay a monthly $60 supervision fee and undergo psychological or drug/alcohol abuse evaluation with counseling and treatment.
On Nov. 8, 2019, Hays County Sheriff's Office Deputy B. Bartsch was assigned as the school resource officer (SRO) at Lehman High School. At approximately 2:50 p.m., Bartsch was advised of an altercation between a substitute teacher and a juvenile student at the school.
The SRO observed a video of the altercation, which showed the accused punching the juvenile student approximately three times in the head while the student was still seated. Lankford dragged the student out of the desk and the student landed on the floor. According to Bartsch, she then stomped on the student's head with her foot, striking the student in the head and neck. The strike with the foot caused the student's head to impact the hard tile-covered floor. Bartsch noted the manner in which Lankford used her foot would likely cause serious bodily injury to the student.
The SRO spoke to the juvenile victim, who stated that she was punched, choked, thrown out of her desk and blacked out. Bartsch noted that the victim had redness on the right cheek of her face. The student stated that she felt pain on her cheek and head and described the pain as a 10 on a scale of one to 10. She also said she could not see out of her right eye and had no trouble seeing prior to the incident.
Lankford was arrested and charged with aggravated assault with a deadly weapon on Nov. 8, 2019. She was released the following day on a $10,000 personal recognizance bond. Lankford was indicted by a Hays County grand jury on Sept. 9, 2020.
As part of Lankford's plea agreement and sentencing, Judge Tibbe ordered that the defendant have no contact with the victim and be prohibited from employment in education or childcare.