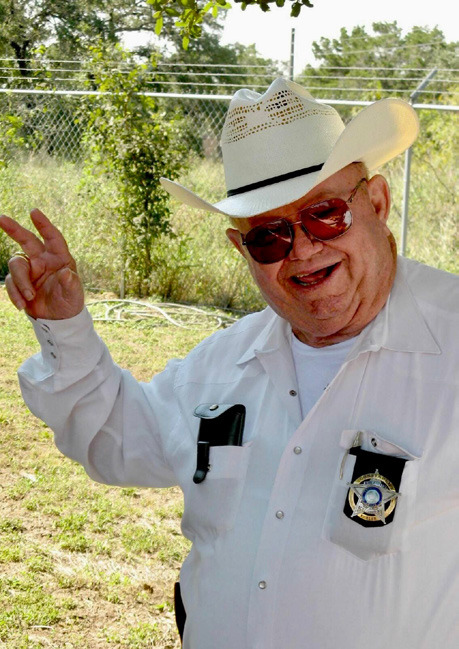 James Kohler (1939-2023)
In Loving Memory of James Hamlin Kohler
December 12, 1939 – October 14, 2023
James Hamlin Kohler, a dedicated and beloved figure of the Kyle, Texas community, passed away on October 14, 2023, at the age of 83. He leaves behind a legacy of service and love that will be cherished forever. James was born at Fort Sam Houston on December 12, 1939, to Elizabeth Ironside Shepley Kohler and John Frances Matthew Kohler.
James is survived by his loving wife of 64 years Sandra, affectionately known as "Memaw" to their family and friends. Together, they shared a lifetime of love and created countless cherished memories. He is also survived by his children, Sandra Hybner, Cynthia Roach and Jim Kohler, as well as numerous grandchildren, great-grandchildren and great-great grandchildren. James' devotion to his family was evident in the pride he took in watching his family grow and flourish.
James served in the Army prior to marrying Sandra in 1959. He was widely known as "Constable Kohler" or "the man in the green patrol car", dedicated an impressive 38 years of his life to serving the community as a Constable in Kyle, Texas. James was a steadfast advocate for justice, always ensuring the safety and well-being of his fellow residents. His unwavering commitment to upholding the law and protecting his community was an inspiration to all who knew him.
James and Sandra came to Kyle in 1962 with their children to take a job on the Negley Ranch, now known as Plum Creek. James was involved within the community including Brown Santa, Hays County Youth show and supported the local schools by patrolling the area, escorting school buses out of town, provided security for school events and announced JV Football games. Over the years he also coached Little League baseball. While a member of the Optimist club, he was instrumental in raising money to build a field for sports on the east side of I-35, working diligently on the weekends to clear the land prior to it being built. In addition, James was voted Citizen of the year by the Free Press and received a Community Builder award from the Live Oak Lodge # 304. James also provided service to the Catholic Church for their events and escorted many funerals.
James Kohler's legacy will live on in the hearts and minds of those who had the privilege of knowing him. His impact on the Kyle community is immeasurable, and his dedication to his family is a shining example for all. His memory will be forever treasured.
In honor of James, a funeral service will be held at Harrell Funeral home in Kyle Texas on October 20 at 11 am, with Brother Robert Horton officiating. Burial with US Army Honors will follow at Kyle Cemetery, County Road 136, Kyle, Texas, 78640. Visitation will be held on October 20 at 10 am with Harrell Funeral Home handling the funeral arrangements. Friends, family, and community members are invited to gather, share stories, and pay their respects to a remarkable man who made a difference in the lives of many.
In lieu of flowers, the family requests that donations be made to "Kohlers Pot" for the Hays County Stock Show, reflecting James' commitment to helping others. The money raised will be used to support the youth while purchasing their animals and we are happy that Mark Jones has and will continue this important tradition. Checks can be made out to The Hays County Youth Stock Show and mailed to C/O Mark Jones at PO Box 982, Kyle Tx, 78640. Thank you for your support of our youth.
The Kohler family extends their deepest gratitude for the support and love they have received during this difficult time. James will be dearly missed but will remain forever in our hearts.