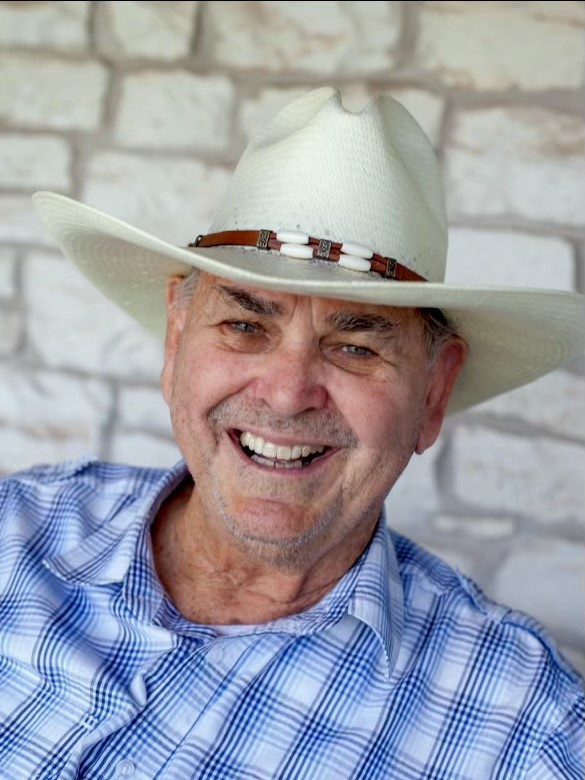 Benjamin Fort Wright III (1938-2023)
Benjamin Fort Wright III passed away in his home in Buda, Texas, on October 21, 2023. Born on December 8, 1938, Ben was a native son of Laredo, Texas, a loving husband, father, grandfather, great-grandfather, and a respected member of his community. His familiar laugh will be dearly missed and remembered with warmth and affection.
He was preceded in death by his parents, Ben Wright Jr. and Rose Mary Wright.
Ben is survived by his devoted wife of 60 years, Sheri, and their children Rachelle Lilljedahl (Rich), Monica Plott (John), Benjamin Wright IV(Kelli), and Cassandra Wright. He leaves behind a cherished legacy in his eight grandchildren, Derek, Ryan, Madalyn, Zane, Alyssa, Benjamin V, Camryn, and Alexa, and three great-grandchildren, Addison, Anya, and Noah. His sister Sandra Blackshear, half-sisters Janice Webber and Beth Falls (Mike), and numerous nieces, nephews, and cousins remember him with love.
A 1956 graduate of Martin High School in Laredo. He began studying engineering at A&I College before deciding to explore the practical side of building and infrastructure. He taught numerous classes in electricity, plumbing, HVAC, and inspection related services. His education was a testament to a lifelong commitment to learning, growth, and achievement.
Ben's diverse career path began in construction in 1956, followed by a stint at the Tex-Mex Railroad, where he worked alongside his father, the President of the railroad. He also moonlighted as an architect for his father-in-law before moving to Austin in 1973 and began working for the city. Here, he expanded the code enforcement program from 5 employees to 40.  In 1975, he took a leap of faith and started his own very successful company, B-IV Inspection Services. His motto was "Before you buy, sell, or pay, have it inspected the Wright way." In 1984, he became an ordained minister, pastoring the first non-denominational church in Buda called Mission Fellowship which is a testament to his faith and remains active today.
Spend anytime at all with dad and you will quickly know he loved Jesus, Sheri, his family and hot rods. Dad had a love for the Lord which was evident in everything he did. If you needed a scripture, he knew right where to find it. He prayed with and for more people than we could count. He didn't think much of it but we all thought it was amazing that he had read through the bible 17 times. His unwavering love for our mom was immense.  Mom and Dad showed us a wonderful example of how to treat your spouse.  Dad never failed to show up for his kids. Dad was our first and only call when we needed help. He was the one that always answered his phone and would drop everything for us. His love of hot rods started in his teens and continued until he couldn't turn a wrench anymore. His first drag race was before he had a license and he raced his last quarter mile race at the age of 71.  In his younger years, dad was an avid deer and wildlife hunter. Somewhere along the way he started enjoying watching the deer and lots of wildlife rather than hunting and he did so everyday from the comfort his chair looking out onto his property. He had a great sense of humor and did a lot of laughing even in his last days.
We remember Ben as a faith-filled, loving, and witty man. He embraced life with joy, met challenges with courage, and loved his family with an intensity that was heartwarming to witness. His faith in the Lord was an inspiration to all who knew him. It is an understatement that we will miss him terribly but we find great comfort in knowing that he is with his Savior and we will be with him again one day.
Graveside services will be held at 1:00pm on Friday, October 27, 2023, Liveoak Cemetery, 72 Co. Rd. 304 "S. Old Spanish Hwy.", Uhland, Texas. 78640
In lieu of flowers please donate to Pleasant Hills Children's Home at pleasanthillschildrenshome.org