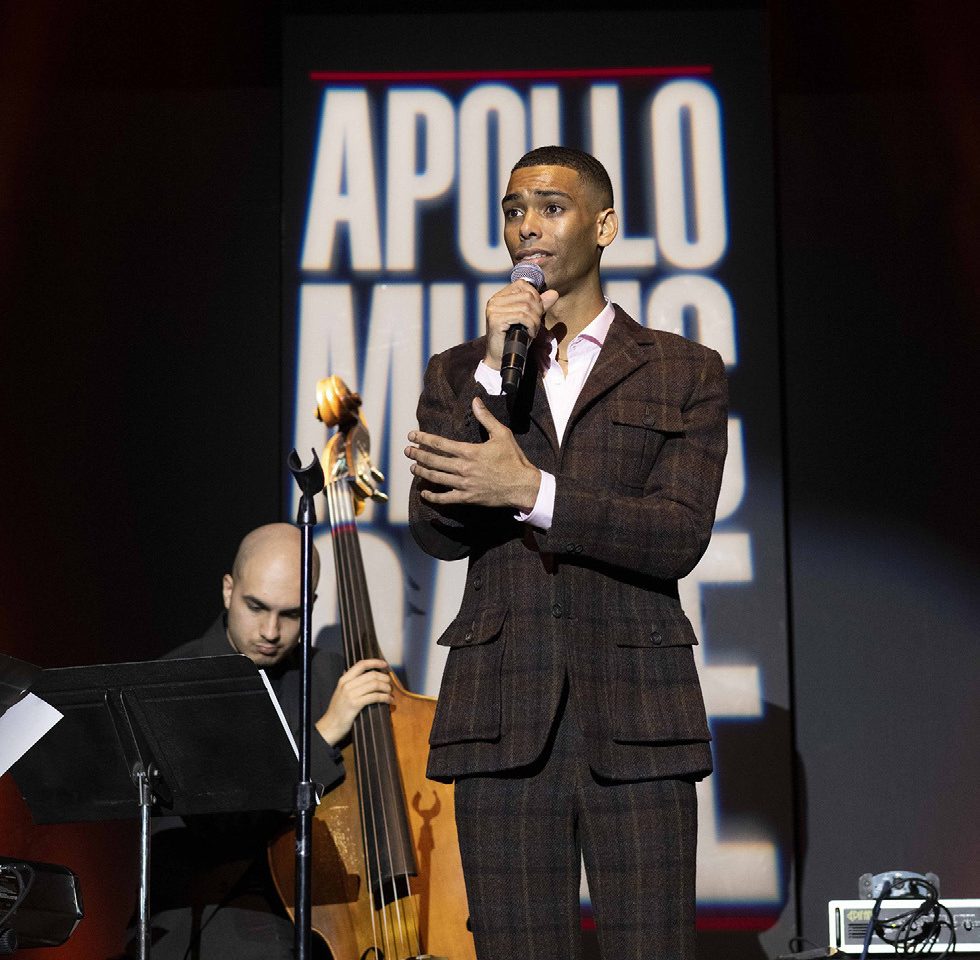 Community, Hays County, News, San Marcos
Hays County native performs at Apollo Cafe in New York
HAYS COUNTY— A local resident recently performed in New York.
Joshua Banbury was born in San Marcos, attended Lehman High School and graduated from the Austin School for Performing and Visual Arts (ASPVA).  On Saturday, Nov. 4, he sang to a full house at The Apollo Café in Harlem, New York.  In the audience were his parents, Alex and Jonafa Banbury of Kyle, and San Marcos residents Anita Collins and Antonio Palacios.
Joshua is a classically trained jazz singer and opera librettist and performed as a solo vocalist with many other highly respected musical organizations in the country before he graced The Apollo stage.
His parents realized he had a talent at an early age and nurtured that talent throughout his youth. Jonafa recalled, "As a child, we heard him singing along with music and realized he could carry a tune and sounded much like the gospel and jazz artists that he was singing along with." His father built him a little stage where he would stand and sing.
"Joshua has always been interested in performing arts," his mother added.
He was in theater in middle school and attended Camp Broadway during those years. Then, at Lehman High School, he joined the chorus and discovered opera.  His choral director encouraged him to compete as an operatic singer at University Interscholastic League competitions.
While in high school, his father arranged for him to audition at ASPVA.  "I wanted to find a school that focused on the arts," Jonafa said, "After he auditioned, Joshua was offered a scholarship to attend the prestigious school in his senior year."
Joshua's interest in jazz was sparked when his godmother, LaTonya Henry, gave him Natalie Cole's jazz CD. He carried that interest throughout college where, although he was being classically trained, he would perform jazz with fellow classmates. In jazz, he found creative freedom and music entrenched with pride of his African American roots.
Collins and Palacios scheduled their New York trip to attend Joshua's performance at the historical Apollo Theater. Collins, who is the community liaison for Hays County Judge Ruben Becerra's Office, is also the mother of a Broadway veteran and said, "When my daughter was performing on Broadway or while on tour, I appreciated the support of family and friends who made the time to come out to see my daughter perform. This was my way of paying it forward."