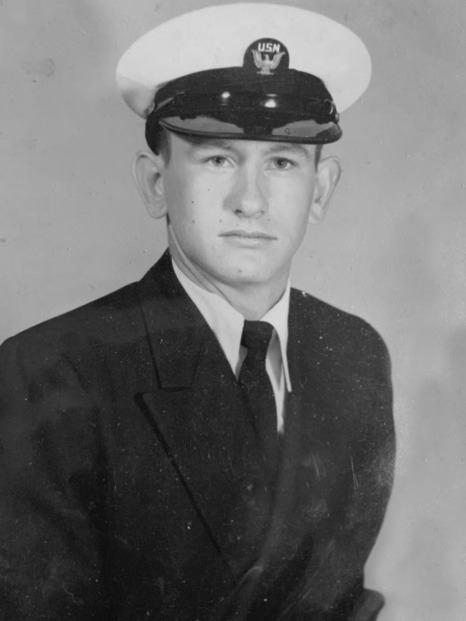 Michael Ray Lowden (1955-2022)
Michael Ray Lowden, 67 years old, of Liberty Hill, Texas, passed away unexpectantly the last week of December in 2022. He was known as Mike to the Lowden Clan and Cootsie or Spit to his Navy Buddies.
Michael was born December 26, 1955, to Aubrey Dale Lowden and Janice Marie Burch in Austin, Texas.  He was a free spirit with a way with words as one might be in the United States Navy or  as a heavy equipment operator. He had a saying for everything. One such saying was "busier than a tomcat in an alley…"
He was a good man and a hard worker. If the sun was up and he was still home, he was late.
Mike was a patriot and served in the Navy as a Mineman 3rd Class Petty Officer between 1974 and 1978. While he did not graduate high school before enlisting, he was proud when he was recognized as part of Operation Recognition, granting him his high school diploma from Hays High School.
He was so much like his father in the fact he could pick any instrument up, and after feeling it out for a bit, he was playing it. Michael loved to entertain people through music and song. His ability to entertain was so strong he would pull out his guitar and sing to impress, including music he composed. He also drove semi trucks, installed drywall, was a site supervisor, and operated heavy equipment.
He was a social butterfly who knew the name of every neighbor and loved to speak with friends at the the grocery store and reminisce about the good ole' days when he and the neighbor friend were in rock bands.
Needless to say, he was a man of many talents, and he will be missed by many too.
Survived by his wife, Laura Lennon, daughter, Margaret Carr, stepsons, Michael, Matthew, Mitchell and Mark; siblings Dale (Lanette) Lowden, Gayle (Larry) Carman, Darrel (Debbie) Lowden, Becky Lowden-Knight (Thomas Knight), Roy Glen Welch (Michelle), and Molissa Welch; two granddaughters, Kathy Anne Barfield and Hannah Joy Pye, and 13 nieces and nephews.
He is preceded in death by his grandparents, Wiley and Mamie Lowden; and Robert and Marie Burch; father, Aubrey Lowden; mother, Janice Marie Brawley; stepsisters, Evelyn and Lalonnie Braswell; and uncles and aunts, Jim Lowden, Cleo Glosson, Bob Lowden, and Connie Shanley.
A graveside service will be held 11:15 a.m. April 10 at the Fort Sam Houston National Cemetery located at 1520 Harry Wurzbach Road, San Antonio, Texas 78209.