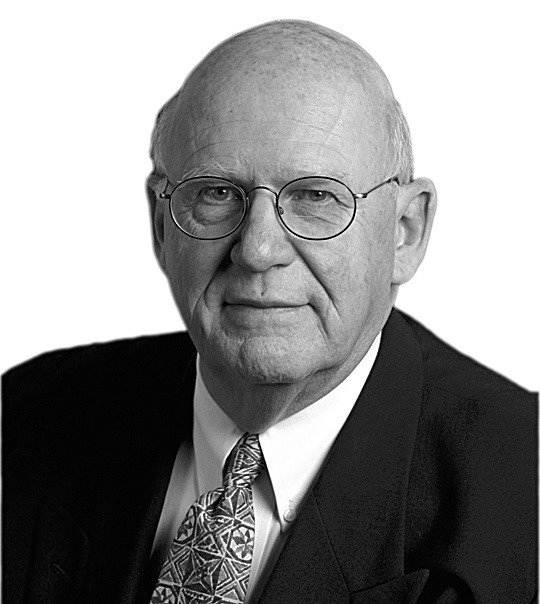 Richard William Schneider (1939 – 2023)
March 27, 1939 – September 27, 2022
Dick passed away at Covenant Hospital in Saginaw, Michigan after a serious fall followed by COVID.
Dick was born in Chicago, Illinois and was the son of Theodore and Dorothy Carrithers Schneider. In Illinois, he attended Roosevelt High School where he lettered in swimming, enjoyed government, was pictured with Mayor Daly, and graduated in the class of 1956. During high school, he worked as a paperboy and a 'soda jerk.' He was a boy scout and camped at Owassppi Chicago Boy Scout Camp where he has a brick engraved to memorialize his time as a camper. Additionally, from 1950 – 1952, he camped at Camp Beard, where he later returned to work as support staff from 1953 – 1956.
Dick attended Jr. College and the University of Illinois before enlisting in the Army where he was in the 101st Airbourne.
Dick devoted his life to big trucks when he started as a salesman and worked his way up to owner then eventually regional manager at Volvo Corporation in North Carolina. His roles at this company included working as director of sales, operations, manager, dealer development, and national account sales manager. He built the Volvo Dealership in Austin, after which he did not have a job and decided to start the Buda Chamber of Commerce.
He was active in Buda for eleven years including being on the board of Onion Creek Senior Citizens Center. Dick enjoyed cooking, parties, and celebrating his birthday.
Dick was predeceased by his parents, first wife, Carolyn Ann Schneider, son, Steven Schneider (who founded the Marisol Restaurant in Greensboro, North Carolina), and sisters, Ann Schmidt and Theodora Zoe. He is survived by his loving wife, Dr. Barbara Atkinson, son, David Eric Schneider, grandchildren, Erika Lamb, Amanda Ray Bennett, Caroline Nichole Schneider, and William Crew Schneider, and greatgrandchildren, Zane Michael Lamb, Aspen Rae Lamb, Declan James Lamb, Slater James Bennett, Mila Jade Valdez, and London Schneider.
His celebration of life will be held on March 25th, 2023 at Onion Creek Senior Citizens Center, 420 Barton Crossing, Buda, TX 78610 from 11:00 am to 2:30 pm. He loved parties, so come prepared to celebrate and speak, if you would like! His burial will be in Harrison Cemetery in Harrison, Michigan on June 10th, 2023 at 11:00 am. The playing of Taps by the American Legion will conclude the ceremony in honor of his military service. In lieu of flowers, please consider a donation to the Onion Creek Senior Citizens Center or an organization of your choice.