Dripping Springs Tigers, Sports
Tigers take on the field at Islander Splash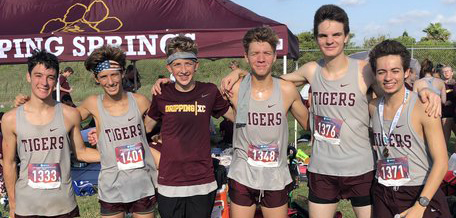 A third place finish was how the Dripping Springs Tiger girls cross country team closed its weekend at the Islander Splash hosted by Texas A&M Corpus Christi.
Dripping Springs' Maddie Livingston led the team by taking third place overall in the Gold Girls 5,000-meter run, while Karsten Bobb finished in 9th place. Ellie Hovre took 25th out of 204 total runners in the event.
On the boys side, Tiger junior Caleb Lopez took 7th place out of 279 total competitors. Overall, the Tiger boys team...