Community, Hays County, News, Obituaries, San Marcos, Wimberley
Former Hays County Judge and long-time Hays County leader William "Bud" Burnett dies at 82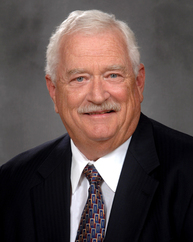 Judge William Walter "Bud" Burnet, died Saturday, Dec. 27 peacefully in his sleep at his ranch in Duran, New Mexico, after a several year battle with Parkinson's Disease.
Burnett, 82, was a four-term Hays County Judge and although his first loves were ranching cattle and nurturing his family, his calling for public service benefits Hays County to this day.
His death followed that of his beloved wife, Frances Fleming Burnett by only 13 days.
Born in San Marcos on July 12, 1938, the...