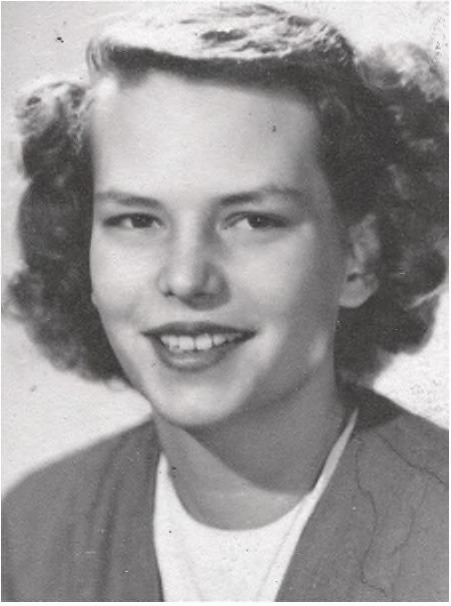 Nickie Spencer (1932 – 2023)
"Goodbyes are only for those who love with their eyes. Because for those who love with heart and soul there is no such thing as separation." – Rumi
Giving her heart and soul to people and purpose, and all with a deep love, Ruth Ann Nicoles Spencer – "Nickie" – was many things to many people in her life. Wife, Mother, Grandmother, Great-Grandmother, Aunt, First Responder, Colleague, Mentor, Teacher, Friend, and more. Nickie lived in Johnson City, Texas; formerly of Dripping Springs, and Austin.
She came into the world on January 14, 1932, and departed August 13, 2023. In 91 1/2 years of life, she learned to overcome adversity, live life honestly, love her family, serve her community, and make her own decisions with a powerful sense of right and wrong.
Service was a common thread of Nickie's life. She began babysitting at age 13 for her family doctor and his wife. By age 16, she was filling in for his nurse on weekends, & keeping the public library open one night a week for teenagers to work on school assignments.
Still a teenager, Nickie entered military service as a communications specialist in the U.S. Air Force during the Korean War. Serving in a unit which received and distributed all communications from the Far East, Nickie met her husband, Jim; whom she outranked then, and every day since.
After her discharge, more service followed with the Girl Scouts, Boy Scouts, church daycare, church boards and committees, PBS, NPR, Dripping Springs Dispatch newspaper, North Hays County and surrounding EMS services as an EMT, then later as a Paramedic, Paramedic Instructor through Texas A&M, Austin Convention Center, and more. She taught Sunday School for more than 30 years, which she viewed as some of the most important work of her life. Today, the Hurst Public Library in Hurst, Texas exists because Nickie was a founding member of the library more than a half-century ago.
Nickie could play – and WIN – Trivial Pursuit and similar quiz games in her sleep. She was a voracious reader, always sharpening her knowledge and intellect; which she exhibited by regularly completing crossword puzzles and the like. She loved musicals and music, an appreciation she instilled in her children and grandchildren.
She answered to being called Nickie, and Mom; but discovered her favorite title, "Granny," beginning in 1987.
Nickie is survived by a large family, including her husband of 71-years, Jim Spencer of Johnson City, formerly of Dripping Springs and Austin; children, Ann (and Ken) Zintak, Catherine (and Ralph) Ferguson, Patricia Hess, Theresa (and Vince) Apps, Russell (and Kris) Spencer, Stephen Spencer, and daughter-in-law Kippling Spencer; grandchildren, Caitlin (and Chad) Withee, Stephen Hess, Jimmy (and Taylor) Spencer, Madison (and Ryan) Brown, Michael Spencer, Spencer (and Danni) Zintak, Sydney (and Archian) Ervin, and Lindsay Spencer; and great-grandchildren, Jacob, Tyson, and Lilliana Withee.
She is preceded in death by her parents, Ralph Marshall Nicoles and Aley Tove Johnson Nicoles.
Nickie would never approve of this posting without having her family thank the staff of Baylor Scott & White Hospital Lakeway, and Brookdale Skilled Nursing Rehabilitation in Lakeway for their loving, compassionate care as she navigated her final days. Every comfort provided to Nickie, and every kindness accorded her family and her is remembered with a deep and abiding gratitude.
A Memorial Service celebrating Nickie's life will be held at 11:30 AM, August 26, 2023 at First United Methodist Church, 105 LBJ Drive, Johnson City, Texas. A luncheon in the Fellowship Hall will follow immediately after the service. Nickie's family requests the honor of your presence to share a memory, a laugh or two, and some much-appreciated hugs.
Wearing your favorite shade of BLUE would be a beautiful tribute to Nickie.
The family would be so grateful for donations in lieu of flowers to:
K&S Senior Pet Furever Home and Hospice – P.O. Box 251 – Dripping Springs, Texas 78620
Donations by check may be made to the name and address above, or through the K&S Facebook page via PayPal.
K&S provides home, medical care and Hospice for senior/medically fragile pets as space and funds allow. It is operated by Nickie's longtime friends.