HCISD gives ratings system an 'F': Official calls for resolution against new assessment system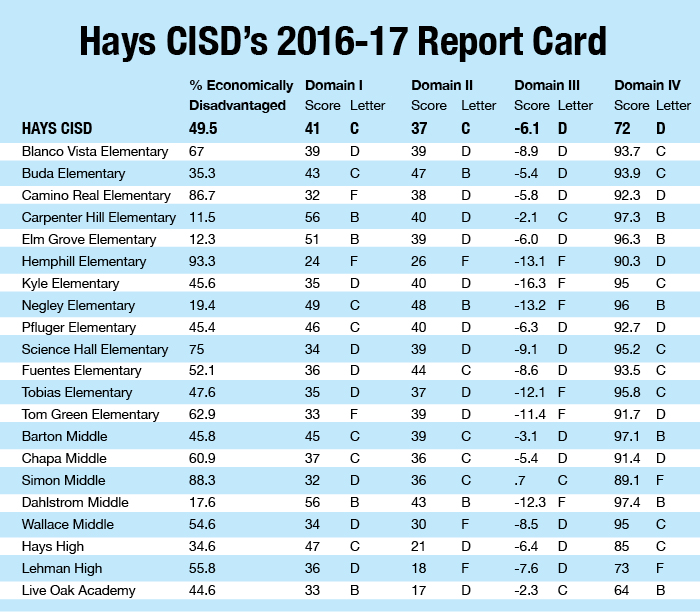 Hays CISD is planning to join a growing list of Texas school districts opposing the state's new A-F accountability ratings, which were made public last week.
In a letter sent to parents, Hays CISD superintendent Mike McKie called the Texas Education Agency's (TEA) letter grades for Hays CISD "disappointing." Additionally, McKie proposed the HCISD board of trustees pass a resolution to join 150 school districts statewide that are calling for repeal of the system.
According...