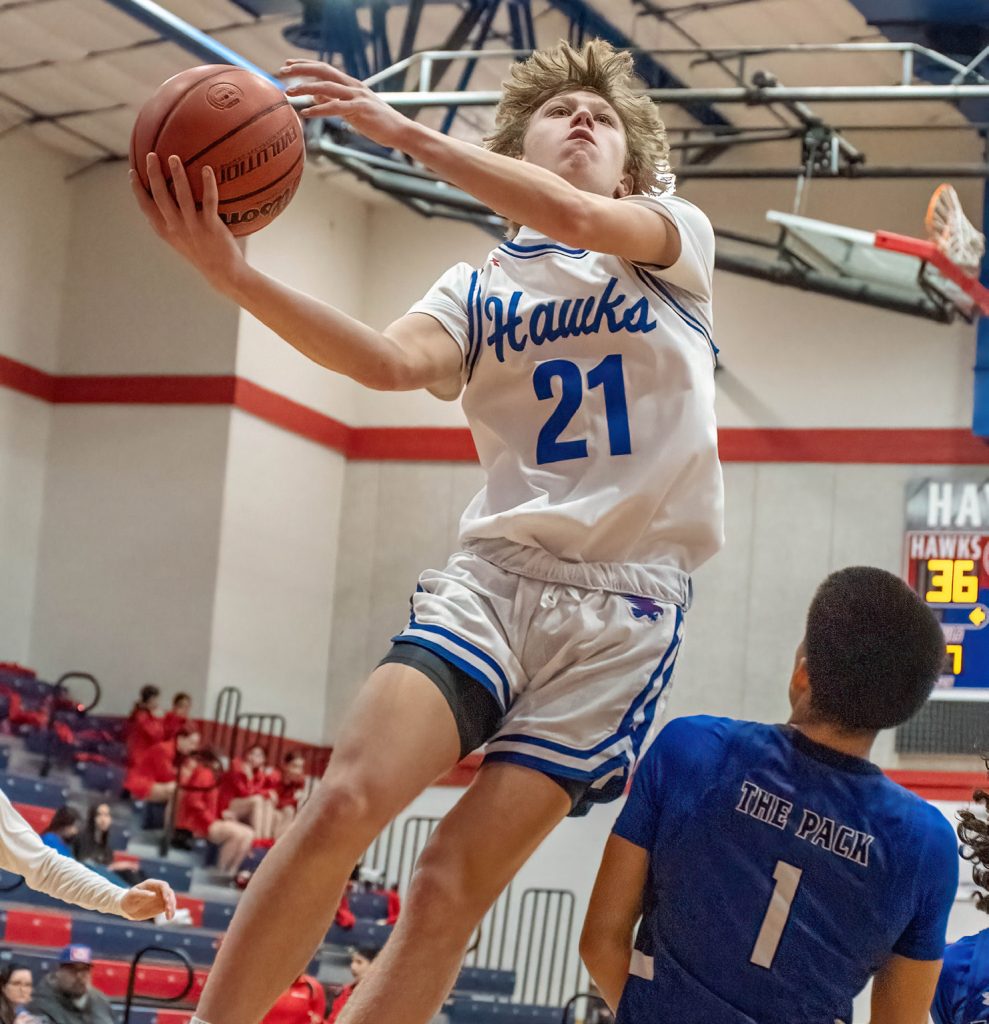 Hays Hawks, Lehman Lobos, Sports
Hawks best Lobos, Lions in Buda
THE RIVALRY LIVES ON
The Lehman Lobos made the short trek to Hays High School on Wednesday, Feb. 8.
The Hawks soundly defeated the Lobos 72 – 28. Two days later, Hays hosted the Lockhart Lions and earned its 20th win of the season, 60 – 47.
At the Feb. 10 game, senior Hawk players and their parents were recognized for Senior Night.
At press time, the Hawks will face off in their last district game of the season against Leander on the road. At the same time, the Lobos will wrap up their season at home against Cedar Park.