Pie Capital of Texas? Kyle seeks official title
[dropcap]G[/dropcap]rabbing a slice of cherry or pecan pie could have a much deeper meaning for Kyle residents in the near future.
Earlier this month, Scott Sellers, Kyle city manager, said Kyle will become, by trademark, the "Pie Capital of Texas."
That could be the case after the city submitted an application to the U.S. Patent and Trademark Office (USPTO) to trademark the title. Kyle filed the application under "intent to use," said Victoria Vargas, Kyle Economic Development specialist said in an emailed response. 
After conducting surveys and focus groups with residents and speaking with the Kyle Area Chamber of Commerce, city officials decided Kyle was most well known for its pie.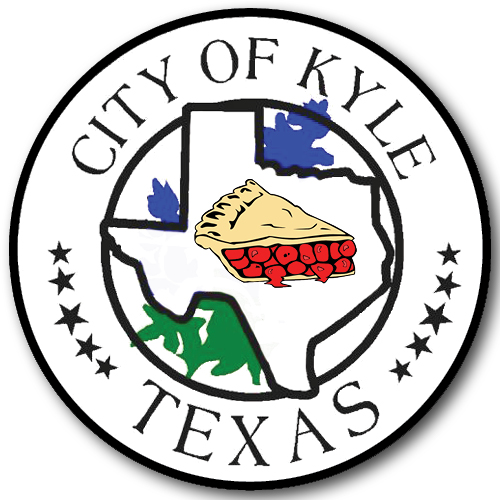 "When it came down to it, we realized our destination is people coming off the I-35 to enjoy our downtown, specifically to get a slice of pie [at the Texas Pie Company]," Sellers said.
Spencer Thomas, co-owner of Texas Pie Company, said he's flattered the pie shop he owns with Julie Albertson, his wife, is well known and appreciated.
"It's nice feedback for almost 18 years of being here developing our company," Thomas said.  "We're kind of flattered and we feel good about all that."
City officials do not intend to support just one company, but to support an industry and a current destination, Sellers said.
"Brands and destinations are earned, not given," Sellers said. "One that we have earned as a community until this point is the Pie Capital of Texas. Talk to people in other cities, that might be debatable, but we here in Kyle, we're very fond of our pie."
The designation means the city will utilize the trademark, hosting events and having "Pie Capital of Texas" signage.
City staff will plan events, like Pie in the Sky, a hot air balloon festival on Labor Day weekend, and possibly a pie-eating contest.
Sarah Watson, special events coordinator, said Pie in the Sky is in the early stages of planning.
"We're very happy to have several balloon aficionados that have joined us to plan the (Pie in the Sky) event … It should be a great destination and we're looking forward to that being a success."  Scott Sellers, city manager
City officials are actively recruiting and talking to pie industry representatives about locating to Kyle. This is an economic development tool, as well as a tourism and destination tool, Sellers said.
"We will continue to look for additional destinations as we continue to grow," Sellers said. "This is the one that we see as our current brand and we hope to capitalize on that."
While the city applied for the trademark, Vargas said they haven't heard back from the USPTO just yet. She said it could take several months for the city to be contacted.
Once that occurs, there could be additional forms the city may have to fill out to show they've begun to use the trademark.
Thomas said he would expect Kyle being the Pie Capital of Texas would attract other pie shops to the city, and he's okay with that.
"There's plenty of niche for everybody to have their own slice of the pie," Thomas said.
Thomas said he believes other cities may also think of themselves of as the "Pie Capital of Texas," and might challenge Kyle for the title.
"That's what it's all about, promoting business from an economic development point of view," Thomas said. "We're looking forward to see what happens."