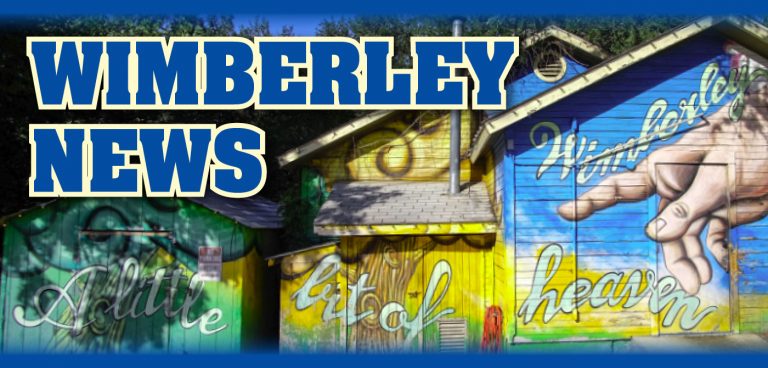 Community, Education, News, Wimberley
Wimberley High School students receive honors from College Board
WIMBERLEY — More than 40 Wimberley High School students were honored in four College Board National Recognition award categories.
The programs celebrate underrepresented students who excel academically on College Board assessments, including PSAT/NMSQT, PSAT 10 and AP exams and are an opportunity for students to share their strong academic achievements with colleges and scholarship programs that are seeking to recruit diverse talent.
The WHS students were awarded in the following programs: National Hispanic Recognition Award (NHRA), National Rural and Small Town Award (NRSTA) and National Indigenous Award (NIA).
The following students received the honors:
• Aidan Archer: NRSTA
• Joshua Bober: NHRA, NRSTA
• Michael Brister: NHRA
• Lucas Brookshier: NHRA, NRSTA
• Riel Burgess: NRSTA
• Wynston Burttschell: NRSTA
• William Carson: NRSTA
• Shepherd Carter: NRSTA
• Taryn Chapman: NRSTA
• Alejandro Chio: NRSTA
• Jonathon Davenport: NRSTA
• Parker Doss: NRSTA
• Risa Espinoza: NHRA
• Isabella Franchione: NRSTA
• Eamon Gallagher: NRSTA
• Elizabeth Gonzalez: NHRA, NRSTA
• Arlen Hanle: NRSTA
• Sydney Hendon: NHRA, NRSTA
• Susan Hernandez: NHRA, NRSTA
• Julian Jaggard: NRSTA
• Iris Kawas Lemoine: NHRA, NRSTA
• Lydia Krause: NRSTA
• Noah Lewis: NRSTA
• Shelby Logan: NRSTA
• Jacob Mantsch: NRSTA
• Ty Marko: NRSTA
• Kaitlyn Marinos: NHRA
• Lea Martin: NRSTA
• Maia Martin: NRSTA
• Margaret Moore: NRSTA
• Layla Quartucci: NRSTA
• Brennan Ramsey: NRSTA
• Tison Sames: NRSTA
• Fabian Santin: NHRA
• Samuel Shelor: NIA, NRSTA
• Chloe Thompson: NRSTA
• Gage Trudeau: NRSTA
• Kate Westmoreland: NRSTA
• James Wilkes: NRSTA
• Olivia Wilson: NRSTA
• Tyler Youens: NRSTA
• Ava Zinkgraf: NIA