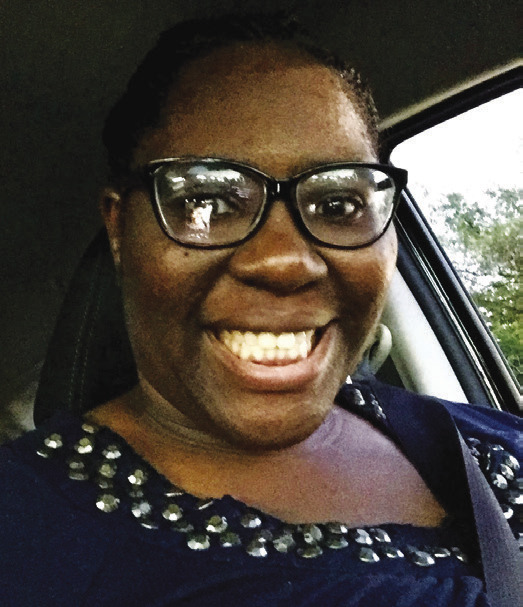 How I met my sister-friends
We all have people, places, or things that we cherish that create memories and bonds that last for a lifetime. For me, my college years were some of the best years of my life. I joined the acapella chorus, was initiated into a sorority and worked a lectureship.
I went to Southwestern Christian College in Terrell, Texas, and there is a line in the school song that says, "Though friends fade from view to you, I will be true." For some, that may be true, however, in my experience, that was not the case. It did not matter if it was getting my hair done, cutting up in chapel or nourishing comfort in my seasons of distress, my sister-friends were there for me and I for them.
There were a few ladies in my dorm that made me feel like I was their little sister and that I could count on them anytime for anything. I counted on Amber and Denesia for my beauty needs, Shalinda who encouraged me to keep my spirit pure and stay faithful in my walk with the Lord by going to chapel everyday and Amy, Brandi and Candra to listen to me cry in my grief.
One time, I needed my hair done badly and my dear sister- friend Amber flat ironed my hair straighter than a line measured by a ruler. It was wonderful because I did not have to worry about doing my hair for at least a week. Receiving a Christian education and maintaining student spirituality is the primary purpose of Southwestern Christian College.
I went to a Christian school and going to chapel was a daily requirement. If I missed it, I would certainly hear about it from my sister-friends. Some of the best moments in chapel were when my sister-friend Shalinda would add the extra "A" when we would sing the song "Amen" in chapel or chatting afterwards with the secretary of the president of student affairs office about anything that may have happened in class or on campus.
One of the most unforgettable moments is when the director of cafeteria services, Albert Rice, would tell off the student workers during lectureship or his wife, Linda, would make her famous cinnamon rolls before the acapella chorus would go on its annual spring tour and when students Willie and Rashad got kicked out of speech class for their inappropriate presentation.
Even in moments of sorrow, my sister-friends were there for me. When I lost my paternal grandmother, they prayed and spiritually nourished me back to health in attending her celebration of life services and also placed a rose in my room before I had returned. As a member of the acapella chorus in the fall semester I prepared for the performance during the annual lectureship and in the spring semester it was preparing for the annual spring tour.
Singing in the acapella chorus meant that we had to travel a lot during the spring, but it also meant that if you were on the annual spring tour, you had an extra week for spring break. Usually, there are a lot of pranks that happen on spring tour and three days into the tour, there is a theme added according to the direction the tour traveled that year and the food that was served after each performance.
Spring tour 2008 was going very well until we stopped in Thomas Burrell, South Carolina. Things got pretty interesting. The family that agreed to keep my group was out past their bedtime and left the church early without informing anyone. After the performance, my group mates and I were informed about what occurred and because I was aware of the pranks that occurred on tour, I refused to give into what I perceived to be a joke.
We were a tour bus full of college students who had traveled thousands of miles from home and school our parents and the school administrators entrusted those congregations in which we performed to welcome us and treat us as their own children and keep us safe.
The following are the four main rules that every spring tour goes by:
1. Everyone had a packing partner to lessen the amount of luggage since it was a huge group of us;
2. Everyone shares a seat with someone unless you were a big and tall person, the directress or we had an odd number of people on tour that year;
3. The church always takes in as many students as possible, so the school does not have to spend a lot of money on hotel fares; because the school did not have the budget for that;
4. Always keep up with your group and the couple that you're staying with.
Well, in the spring tour 2008 in Thomas Burrell, South Carolina, the performance was too long for the couple that was keeping my group and they left us at the church. My group ended up having to stay at the hotel with the chorus director. My director replied, "Well, Lacy, you officially have your spring tour story."
Spring 2008 was my final semester at Southwestern Christian College leaving just one credit short of obtaining my associate degree.
In May 2008, I moved from Terrell to Austin and reconnected with some sister friends from my time at Southwestern Christian College and we are closer than we have ever been before.
I am so grateful for the memories created and strong bonds that I still have with my sister friends. I am grateful that my friends have not faded from view.