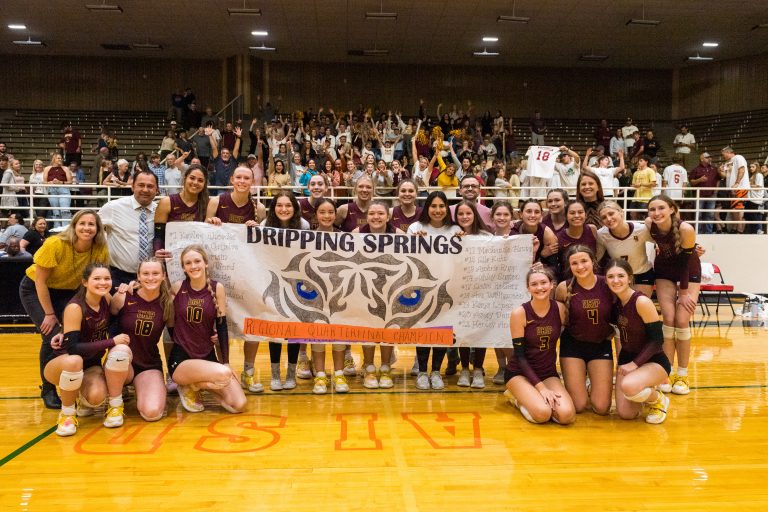 Dripping Springs Tigers, Sports
Dripping Springs volleyball wins against Round Rock in playoffs
DRIPPING SPRINGS — With a 3-0 score, the Dripping Springs volleyball team won on Tuesday, Nov. 8, at the Regional 1/4 finals against Round Rock High School.
Region IV Semi-final and Finals Info
Semi-final
Friday, November 11 at 5 p.m. (Dripping Springs vs Harlan)
Lake Travis vs United at 7 p.m.
Final
Saturday, November 12 Final at 11 a.m. (Winners of Friday's semi-final)
...